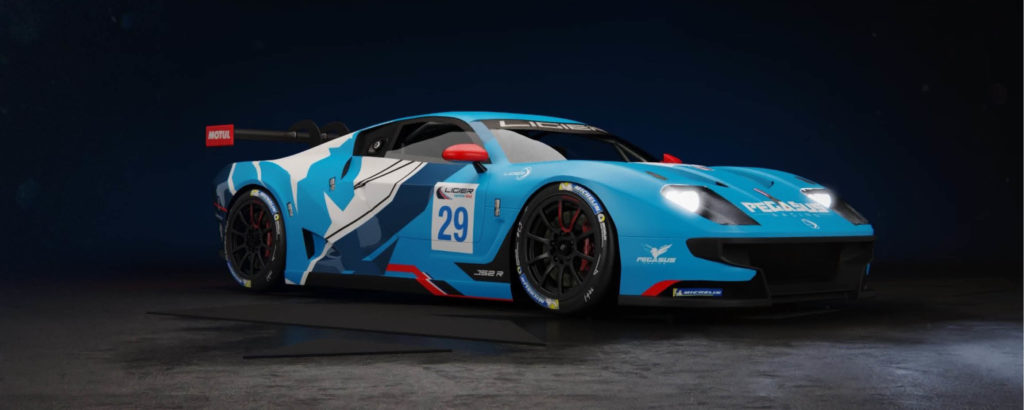 Pegasus Racing Press Release – January 14, 2022
Today, Strasbourg-based team, Pegasus Racing, which has made a name for itself with its international titles in sports prototype racing and its four outings in the 24 Hours of Le Mans, has announced its participation in the 2022 edition of the Ligier European Series. The team managed by Claude and Julien Schell is entering a car in each of the two categories, JS2 R and JS P4. They will race five times in the curtain-raisers to the European Le Mans Series and, in mid-June, in front of the public at the 24 Hours of Le Mans!
This programme is intimately connected with the history of Pegasus Racing and its relationship with Ligier, a brand that has become part of the history of French motor sport. "We founded this team in 1998," describes Julien Schell who took part in most of the successes of Pegasus Racing as a driver before giving priority to his role as team manager. "We've accumulated significant in-depth experience and enjoyed some incredible adventures with Le Mans being the ultimate example. For 15 years now we've focused our efforts on endurance, grand touring cars and sports prototypes. And we've had close links with the Ligier brand since 2008!"
In fact that was when Julien met Guy Ligier. "He entrusted us with the development of his first CN 2-litre prototype, the JS49. We owe our collaboration with some exceptional drivers like Fred Mako, Manu Collard and Yann Clairay to this, and our title in the Challenge VdeV in our first year with the car! Later on, we raced at Le Mans with the Morgan LMP2 created by Onroak Automotive, which has since become Ligier Automotive. Finally, Pegasus Racing was one of the first teams to acquire a Ligier JS2 R in 2019."
The Ligier European Series is a launch pad to the upper levels of the Pyramid of long-distance racing. In keeping with what the top class of the discipline offers, it comprises GTs and prototypes as the drivers can choose between the Ligier JS2 R and the Ligier JS P4. Pegasus Racing has made its choice and has set its sights on the podium in both categories!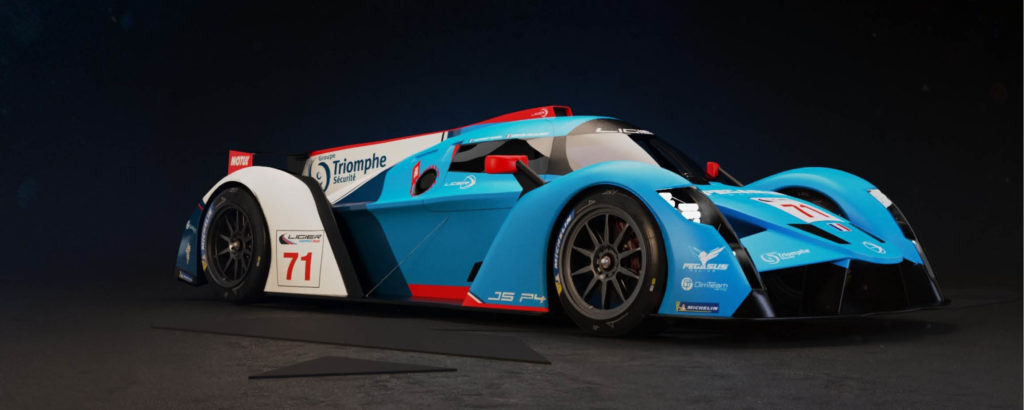 "Through our involvement in the Ligier European Series, we're really pleased to find ourselves back in the atmosphere of the ELMS that we experienced from 2009 to 2011, and again from 2014 to 2016," Julien Schell goes on. "During the course of 2021, we had some very fruitful meetings with drivers that we'd run in testing and in selected races. Christophe Weber is a gentleman driver who drove one of our Ligier JS2 Rs in the 500 Nocturnes on the Anneau du Rhin as well as in the TTE series' Le Mans round, and he decided to go even further with the same car. Anthony Nahra is a young driver coached by Dimitri Enjalbert; they also raced at Le Mans at the end of 2021 finishing second overall and first in their category. They will share our Ligier JS P4."
And to sum up here's a presentation of the gentleman driver, the professional and the young charger who will race at Paul Ricard, Imola, Le Mans, Budapest, Spa and Portimao at the wheel of the blue Ligiers run by Pegasus Racing.
Christophe Weber, 47 years old: he's from Strasbourg and is a company boss. He began racing in Formula Renault in 2008 after which he tried GT with a Porsche Cup. He has competed in both hill climbs and circuit racing. "My two experiences with Pegasus Racing and the Ligier JS2 R last year made me really want to tackle the Ligier European Series to defend Alsace's colours and those of this team whose serious approach and rigour I appreciate very much. The opportunity to race in a curtain-raiser to the 24 Hours of Le Mans was the clincher! I love challenges but the aim of the 2022 season will be above all to find my feet and improve."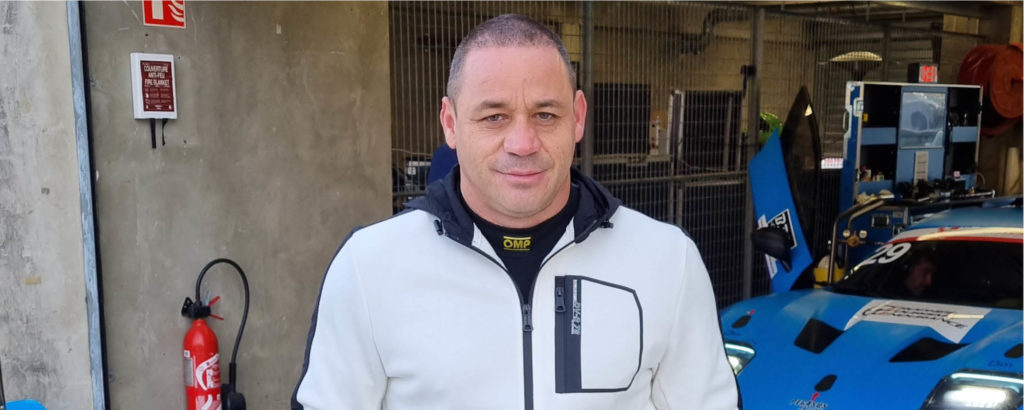 Anthony Nahra, a 22-year-old Parisian of Lebanese origin, who works in the family company. This passionate enthusiast has done motocross, karting and motor sport on both ice and asphalt. "I discovered Pegasus Racing during the 6-Hours TTE race at Le Mans. I was impressed by the calm with which the team dealt with every situation, the passion of every member of the staff and the very good ambience. I was able to tackle this race in a relaxed state of mind thanks to the work I'd done beforehand with my coach, Dimitri Enjalbert. I think that we can nourish some real ambitions for 2022 while remaining humble and realistic. We'll have a lot of work to do, but I've already learned that hard work pays off."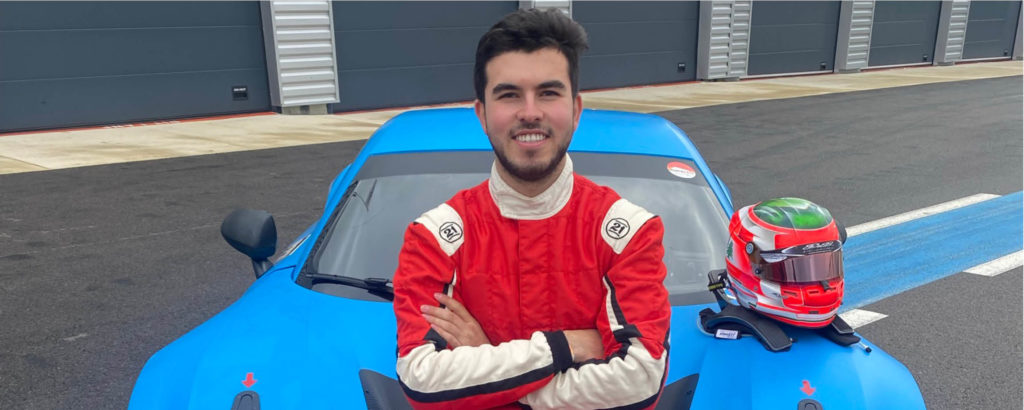 Dimitri Enjalbert, 36 years old, from the Essonne, is a qualified coach and a renowned professional driver. He's won in GT3, LMP2 and Group CN and finished on the final podium of the Clio Cup France, the Eurocup Mégane Trophy, the 24H Series, the Lamborghini Super Trofeo (European series and the World Final in Pro-Am). "Anthony wanted to do a leisure course, then a second and a third and we've been working together for three years now! Straight away, I felt he has what it takes and we decided to orient his training towards racing. In the 6 Hours TTE at Le Mans, he showed real potential. When a shower soaked the circuit I asked him to continue on slicks to avoid a pit stop and that didn't bother him despite the poor visibility. He's good at overtaking; he doesn't go off and he doesn't get penalised. So we said to each other that we could go further. The Ligier JS P4 is certainly the best option as the prototype ladder interests him."
The 2022 Ligier European Series season will kick off on the Paul Ricard circuit on 15-16 April. For the 2022 calendar, CLICK HERE.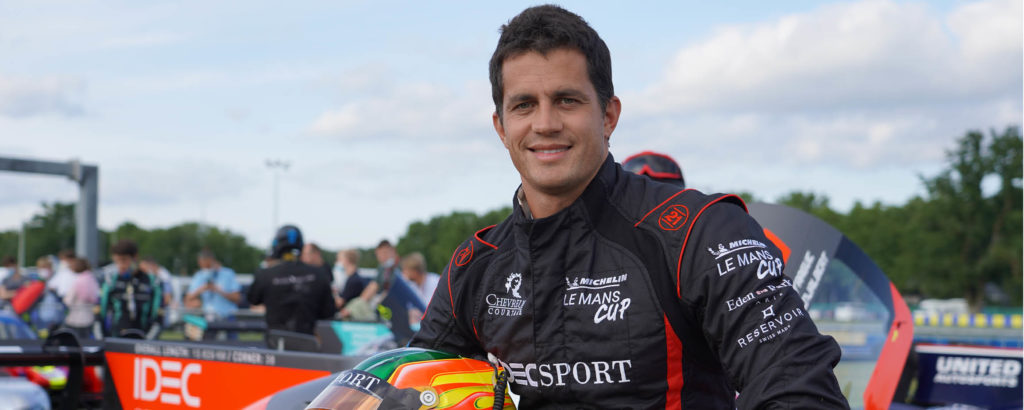 Pegasus Racing, highlights:
2000: Winner of the Formule Ford Euro-Asia Cup.
2001: Champion in Germany of Formule Ford
2002: Champion in France of Formule Ford
2006: Champion of the Challenge Endurance Proto V de V category CN
2008: Champion of the Challenge Endurance Proto V de V
2009: LMP2 Le Mans Series (4th LMP2 at the 1000km of Spa)
2010: Le Mans 24H (DNF) and Le Mans Series LMP2 (1 podium)
2011: Champion Le Mans Series "Teams" and "Drivers", category Formula Le Mans
2013: Champion Speed EuroSeries "Teams" and "Drivers"
2014: Le Mans 24H (18th and 10th LMP2), European Le Mans Series
2015: Le Mans 24H (19th et 9th LMP2) and European Le Mans Series
2016: Le Mans 24H (DNF)
2017: Runner-up in the Challenge Endurance V de V category PFV
2019: Ligier JS Cup France (2 podiums)
2021: 3rd in the 500 Nocturnes, 2nd in the 6H TTE at Le Mans (1st category T6)
Pegasus Racing: www.pegasus-racing.com
Team Contact: Julien Schell / Pegasus Racing
+33 (0)6 78 05 30 29 / info@pegasus-racing.com
Press Contact: Romane Didier / future racing commm
+33 (0)2 47 55 67 79 / +33 (0)6 10 65 30 16 / futureracing@yahoo.fr