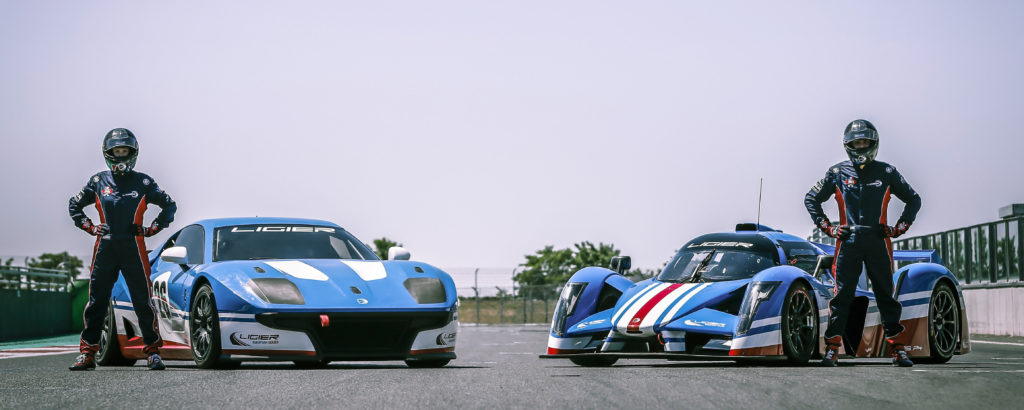 The Ligier European Series, the single-make formula dedicated to the Ligier JS2 Rs and Ligier JS P4s organised by the European Le Mans Series teams, has opened its doors. The calendar has already been announced and the season will begin in Barcelona on 3-4 April 2020. You have until 17th February 2020 to enter!
The tracks will host both sports prototypes, the Ligier JS P4s, and GTs, the Ligier JS2 Rs: two distinct categories embodying the Le Mans spirit.
Driver crews will consist of one or two drivers, Bronze or Silver, with at least one Bronze driver for line-ups of two drivers. Drivers entering for a race won't have to be categorised by the FIA and will be categorised for the event in which they are taking part.
Each "Heat" will comprise a one-hour free practice session, two 20-minute qualifying sessions to decide the starting grid of each race, and two one-hour races.
Concerning qualifying, for a two-driver crew, the Bronze driver must take part in full in one of the two qualifying sessions. The driver who has taken part in the qualifying session will do the start of the corresponding race. All the crews must carry out an obligatory pit stop between the 28th and 32nd minute of the race. Two-driver teams must change drivers during this stop.
The tyres are supplied by Michelin, the official partner of the Ligier European Series. Two new sets are allowed per event with an additional used set from the second event onwards and at all subsequent rounds.
Each category will be awarded a Team Title and a Driver Title. The most assiduous teams and drivers will therefore be rewarded. The first car in each category will be given priority for an entry for the Michelin Le Mans Cup in LM P3 or GT3 categories for the following season.
The season will begin on 3-4 April in Barcelona in Spain with the first Heat followed by Monza in Italy on 8-9 May, Le Castellet in France on 17-18 July, Spa-Francorchamps in Belgium on 18-19 September and, to bring down the curtain on the season, Portimão in Portugal on 23-24 October.
The entry fees in the full season are: 10 000 euros for a Ligier JS2 R (2 000 euros per race) and 12 500 euros for a Ligier JS P4 (2 500 euros per race). For entries on a race-by-race basis the prices are 2 500 euros for a Ligier JS2 R and 3 000 euros for a Ligier JS P4.
To enter the Ligier European Series and obtain the Sporting Regulations, contact Morgane Tizon at the following email address : entry@ligiereuropeanseries.com .