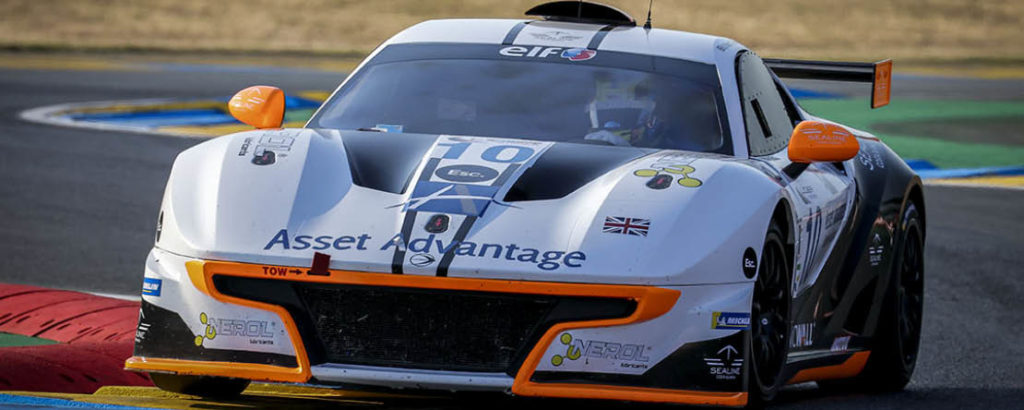 Qualifying went well for HPRacing by Monza Garage and RLR MSport. The #4 Ligier JS P4 (James Winslow) and the #10 Ligier JS2 R (Maximus Mayer and Simon Butler) will start at the front of their categories in the race this afternoon on the 24 Hours of Le Mans circuit.
JS P4 category: The #4 HPRacing by Monza Garage dominates the competition
The battle for pole position was a close affair between James Winslow in the #4 HPRacing by Monza Garage Ligier JS P4 and fellow Brit George King in the #60 of Team Virage. The latter, who was at the top of the timesheets late in the session, lost out on the final lap. James Winslow, who set the pace in free practice this morning, clocked the fastest lap in 4:07.658s.
In the PRO-AM class, Steve Zacchia, in the #50 Les Deux Arbres Ligier JS P4, set the fastest time of 4:10.112s.
In AM, Yuki Tanaka led the way in the #16 Pegasus Racing Ligier JS P4 with a lap of 4:14.654s.
JS2 R category: Second pole position of the season for the #10 of RLR MSport
Spaniard Maximus Mayer put in an error-free qualifying session to take his second pole position of the season (after Barcelona in session 1). The driver of the PRO-AM classified RLR MSport Ligier JS2 R posted the best time of 4:22.453s.
Julien Lemoine in the #42 ANS Motorsport Ligier JS2 R once again topped the AM class with a lap of 4:26.948s.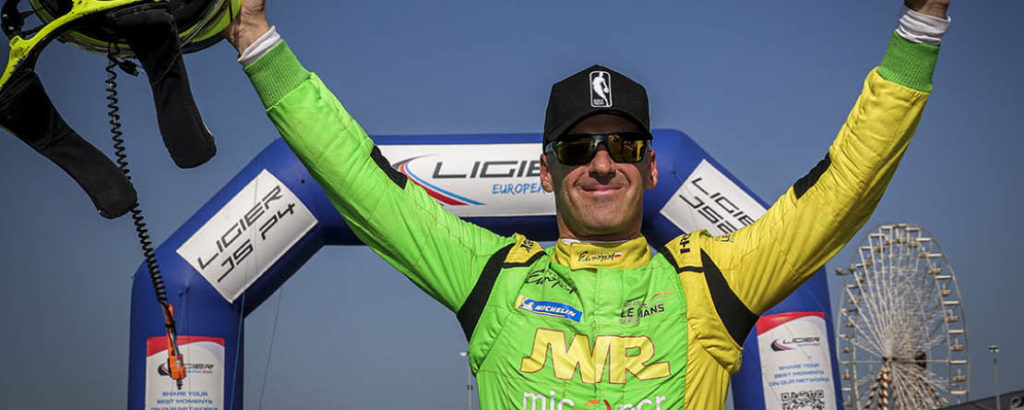 James Winslow, HPRacing by Monza Garage, JS P4 #4, pole position:
"It was a fantastic session for us. I am a coach at Monza Garage [Ray-Yu Wang] and Team Virage [George King]. It has been a good day so far. We are first with Monza Garage and second on the grid with George King. And the coach is showing the young boys that he can still drive, so hopefully, I can keep my job for a few more years!"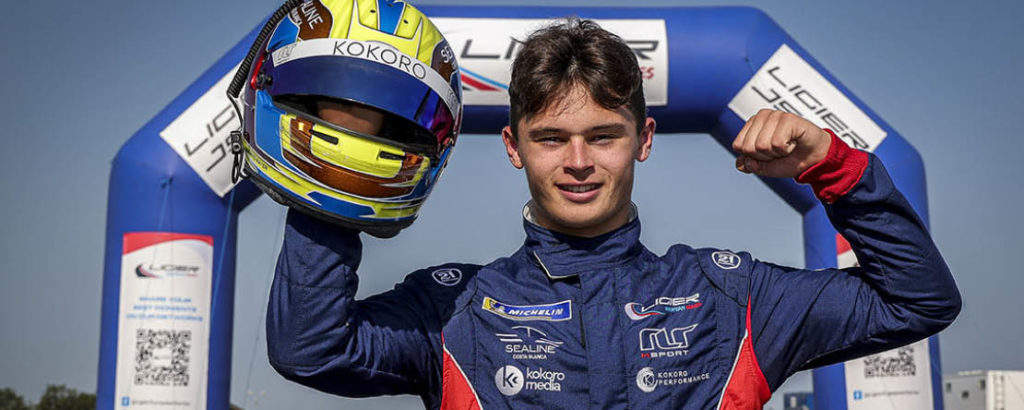 Maximus Mayer, #10 RLR MSport, JS2 R, pole position
"I was pretty confident and positive going into qualifying with the speed we had in free practice. It is my first time here, and I am delighted with the result. It is such a mega awesome track, so I am truly pleased and looking forward to the race."
The one-hour race will start this afternoon at 2 pm.
For complete results, CLICK HERE.