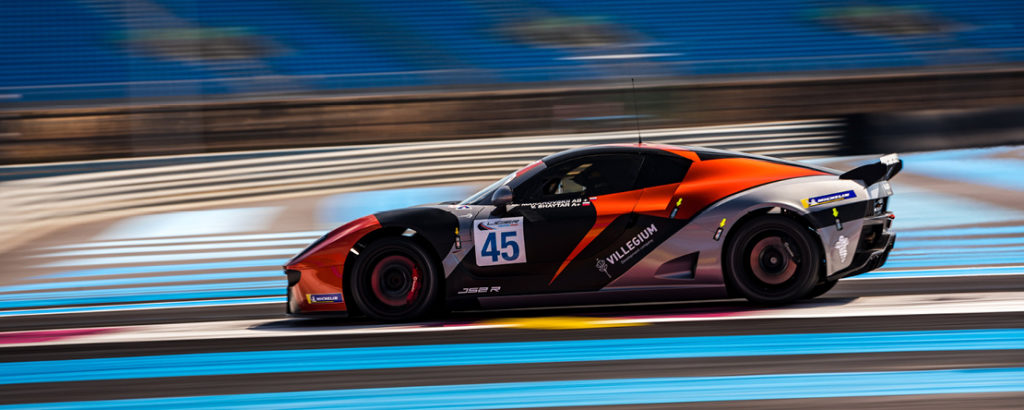 Press Release – August 28, 2020
Return to the Castellet circuit for the third round of the Ligier European Series. 12 Ligiers on track, 11 Ligier JS2 Rs and just one Ligier JS P4, the #50 entry driven by Italy's Andrea Dromedari of the HP Racing Team. Unfortunately, the other sport-prototype teams have had to skip this weekend's action due to the health crisis. Victor Shaytar in the #45 MV2S Racing machine took a third pole position, for race 1. Qualifying was more competitive for race 2 with championship leader in the JS2 R category, Sébastien Baud in the #74 Cool Racing entry getting the nod over his rivals.
This weekend, Circuit Paul Ricard once again hosts the Ligier European Series, for its third round of the season. A return to the track in the South of France that replaces the Barcelona round, cancelled for health reasons.
Another direct consequence of Covid-19 on the teams in the Ligier European Series: in the sport-prototype category, only the Italian HP Racing Team is present. Andrea Dromedari at the controls of the #50 Ligier JS P4 posted the best time in free practice then in qualifying with a lap of 2:03.774s.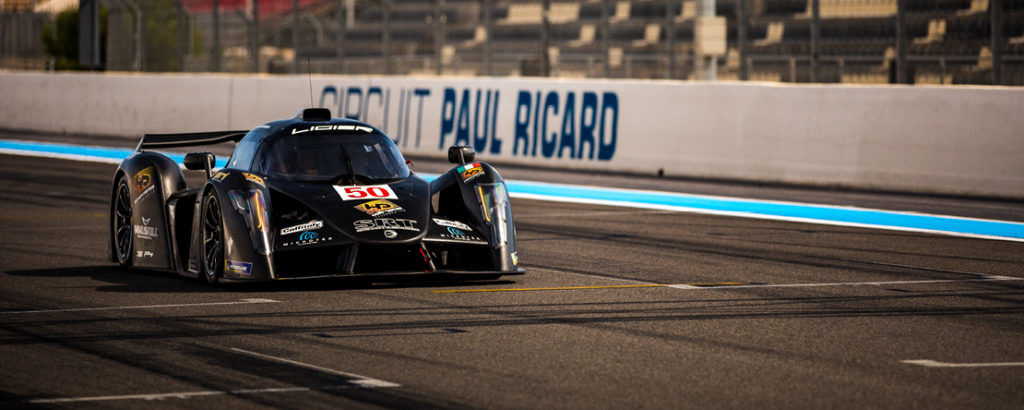 However, the GT field is complete. Eleven Ligier JS2 Rs will race this weekend. The #45 MV2S Racing entry, driven by Victor Shaytar and Mikhaïl Makarovskii, showed their usual form with the best time in free practice with a lap of 2:08.162s. A few tenths of a second behind was the #38 HRC of Fabien Michal and Clément Seyler, who were followed closely by the #17 Arctic Energy of Nerses Isaakyan.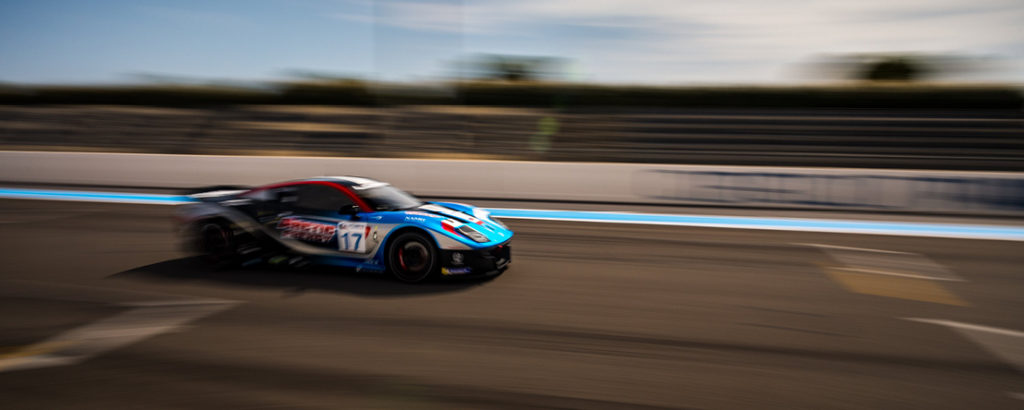 The top 3 in the category confirmed their speed in qualifying for race 1. Victor Shaytar won the pole with a time of 2:06.910s. Fabien Michal was second quickest with a lap of 2:07.433s on his final attempt, while Nerses Isaakyan had to settle for the third best time.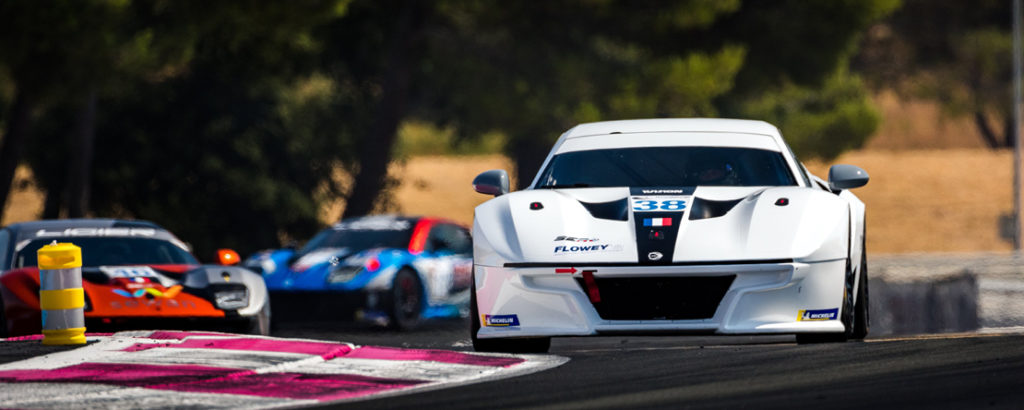 Less than two hours later, the 12 Ligiers headed out for the qualifying session for race 2. Andrea Dromedari in the #50 HP Racing Team Ligier JS P4 improved upon his time in the first session. In the Ligier JS2 R category, four drivers battled for the front row just until the waning minutes of the session and were separated by a few tenths of a second. The #74 Cool Racing entry driven by championship leader Sébastien Baud came out on top with a time of 2:07.337s.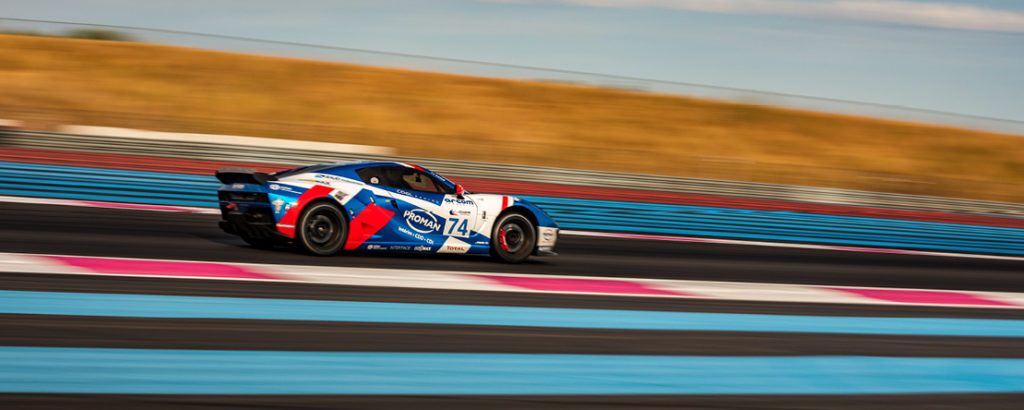 Nerses Isakyaan in the #17 Arctic Energy will line up on the outside of row one. Lastly, there was a newcomer in the top 3, the #30 CD Sport car with Baptiste Berthelot behind the wheel. The small gaps bode well for an exciting race, especially if the weather enters into the equation.
Races 1 and 2 will take place tomorrow from 10:25 to 11:30 am and from 4:50 to 5:55 pm.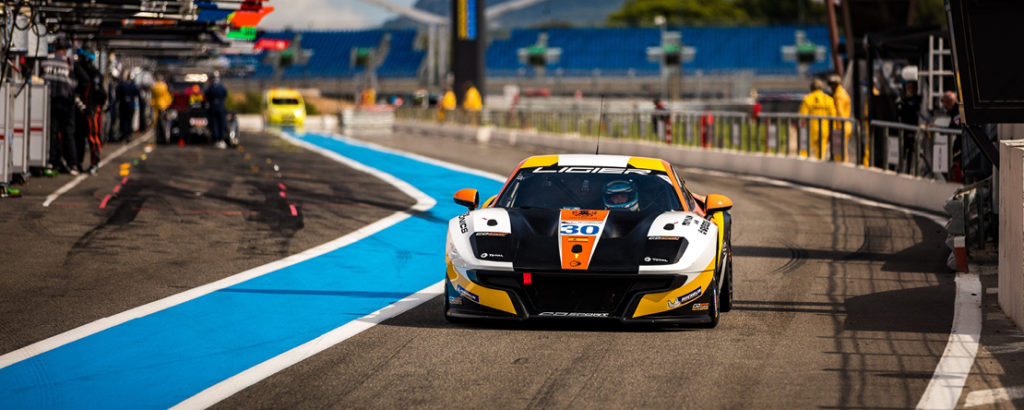 Victor Shaytar, MV2S Racing, Ligier JS2 R #45, Pole Position Qualifying 1:
"After our big crash at Spa the team did a very good job. We didn't have any problems and the car's set-up is good. My teammate Mikhaïl is steadily improving and I hope we can get a good result. We expect rain tomorrow and I hope everything will go well. I used to like rain, but not so much now … Anyway, we'll see what happens tomorrow. All the credit for the three pole positions goes to my team. They are terrific and the guys really want good results. I just try to do the best job I can. I really hope that tomorrow I can create a little surprise. It is very important to me."
Sébastien Baud, Cool Racing, Ligier JS2 R #74, Pole Position Qualifying 2:
"Circuit Paul Ricard is a track that I particularly like. First of all because I have done well here in the past! It is also where I began driving in 2016 so I have some good reference points. I began today's first qualifying session with not much track time and unfortunately, the set-up on the car wasn't optimal. We did a good job in Qualifying 2 with new settings on the car and a new strategy that allowed us to take the pole position. I love it when it is slippery, and I love the rain. So, let's see if it rains tomorrow. It will be my first time with the Ligier JS2 R, like many other drivers I think!"
Andrea Dromedari, HP Racing Team, Ligier JS P4 #50, Pole Position Qualifying 1 and 2:
"I really like the Paul Ricard track. I love the Mistral straight of course. I won here many times in different categories so it's special to me. It is in my heart. Tomorrow it might rain, so we'll see how it goes. I prefer the sun to the rain. You know I'm Italian! But I have no problem driving in the rain. If it does rain tomorrow it will be my first time driving the Ligier JS P4 in the rain."
For the Free Practice full result, CLICK HERE
For the Qualifying 1 full results, CLICK HERE
For the Qualifying 2 full results, CLICK HERE