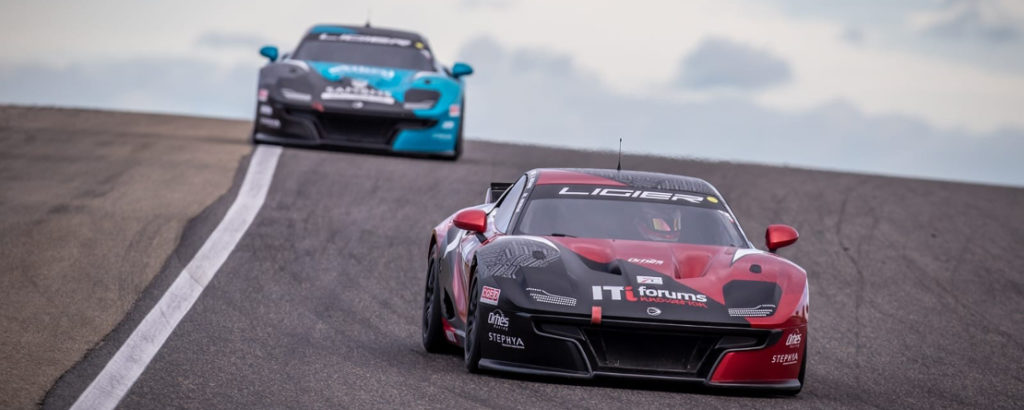 News – February 04, 2021
Front-runner in the Fun Racing Cars that combines the Ligier JS Cup France and Fun Cup as well as a stalwart on the Tour Auto, the French Orhès Racing team joins the ranks of the Ligier European Series in 2021 with two Ligier JS2 Rs.
The team is no stranger to the Ligier JS2 R. It competed in the first two seasons of the Ligier JS Cup France with six Ligier JS2 Rs with top-drawer drivers such as Petit Le Mans winner in 2012 and 2013 as well as FIA WEC LMP1 privateer champion in 2014, Nicolas Prost and three-time participant in the 24 Hours of Le Mans and runner-up in the 2004 LMP2 championship, Olivier Porta. And Orhès Racing ran strong in 2020 with the Ligier JS2 R, finishing runner-up in the Am category and third in Pro-Am.
Olivier Pernaut, Team Manager of Orhès Racing: "We are very happy to take on a new challenge in the Ligier European Series this year. We will of course carry on in the Ligier JS Cup France and Fun Cup but we wanted to propose another programme to our drivers and test ourselves in a European championship. The calendar is fantastic with Barcelona, Red Bull Ring, Monza, Circuit Paul Ricard, Spa-Francorchamps and Portimao, which is pretty awesome. The objective is to enter two Ligier JS2 Rs. We have already confirmed one crew and are finalizing a second, with a spot still open for a Bronze or Silver driver. Our goal with this entry in the Ligier European Series is to continue to move up the motor racing ladder, with our sights set on LMP3!"
For more information about Orhès Racing, visit their website: http://www.orhes.com/
Crédit Photo : Underground Pictures / Orhès Racing