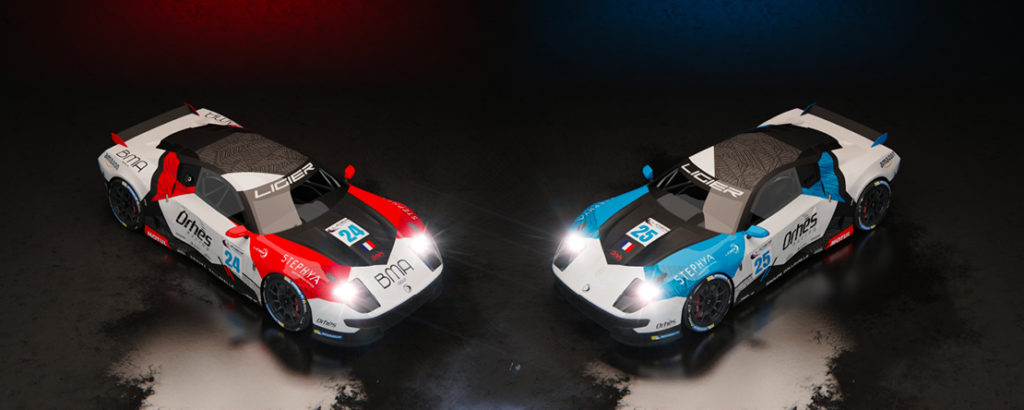 News – March 26, 2021
Orhès Racing announced last month that it would enter the #24 Ligier JS2 R for the 2021 season with Mathieu Martins and Olivier Pernaut behind the wheel. The French team has now confirmed a second Ligier JS2 R, the #25 that will also campaign the entire season. At the controls of the #25 will be Alain Bucher, a gentleman driver who will represent the colours of his adopted country, the United Arab Emirates. He will share the driving duties with other drivers that will be soon announced by the team.
Alain Bucher got his start in motor racing just five years ago in sport-prototypes then in single-seaters in the V de V Endurance Series. He finished first in the B Championship in single-seaters in 2016 and returned for another season in 2018. In 2019, he continued his career in single-seaters and finished third among the gentleman in the Ultimate Cup Series before moving to F3 Regional in 2020, which earned him a fine third place in the championship.
Alain Bucher, driver of the Orhès Racing #25: "And in 2021, here I am in the Ligier European Series. I'm a fan of single-seaters. I have spent my entire career to date in this category. It has taught me to be rigorous. But I also like the strategy and teamwork in endurance racing. I had the opportunity to do some endurance races in the Fun Cup with Olivier Pernaut, notably last year at the Yas Marina circuit. My objective for this season is to have fun above all. It will be my first experience in a GT car. I will also encounter the Red Bull Ring and Monza circuits that I have never raced at before!"
Photo Credit: Enkey Design