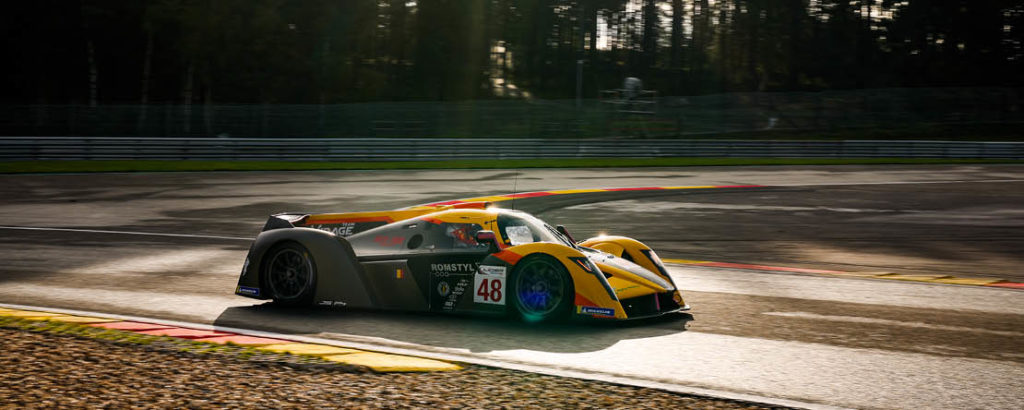 The Spa Heat began at 9 in the morning on Friday, 22 September, with the opening free practice session. The Toboggan des Ardennes welcomed the Ligier European Series drivers with typical cold, cloudy and damp weather conditions. It did not prevent Mihnea Stefan in the #48 Team Virage Ligier JS P4 and Maximus Mayer in the #10 RLR MSport Ligier JS2 R from setting the fastest times in the first session.
The #48 Team Virage Ligier JS P4 was the fastest overall. JS P4 championship leader Mihnea Stefan led the way with the sessions' best time of 2:29.650s.
In the PRO-AM class, the #50 Les Deux Arbres Ligier JS P4 driven by Steve Zacchia and Louis Rossi was quickest in 2:36.413s.
Yuki Tanaka and his Japanese compatriot Takashi Hata, making his debut in the series, topped the AM classification in the #16 Pegasus Racing Ligier JS P4. They set the fastest lap with a time of 2:43.038s.
In the JS2 R category, the #10 RLR MSport car with Maximus Mayer and Simon Butler clocked the fastest overall and PRO-AM class time of 2:38.831s.
The championship-leading #42 ANS Motorsport Ligier JS2 R was first in the AM class. Julien Lemoine set his best lap in 2:41.641s.
The second free practice session gets underway at 1:18 p.m.
For the complete results, CLICK HERE.