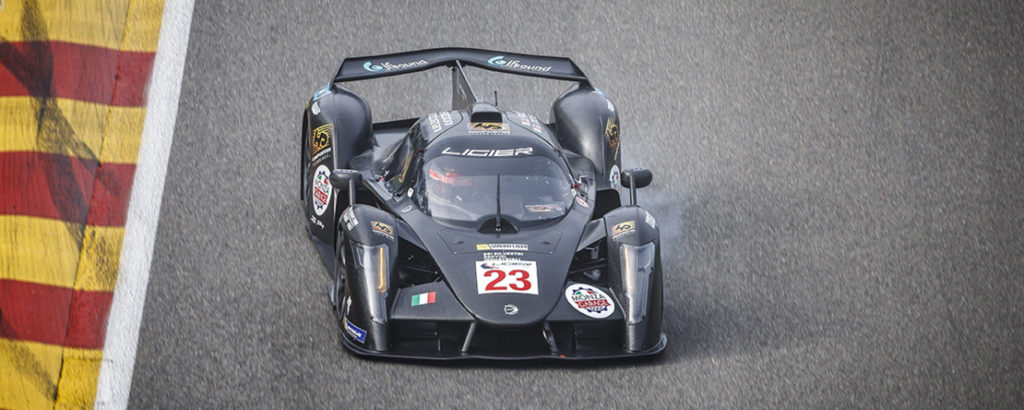 Round five of the Ligier European Series got underway on Friday, 17 September 2021, at Spa-Francorchamps under classic Belgian weather conditions (i.e., very foggy!). The Ligier JS P4 and Ligier JS2 R drivers began their race weekend with a fifty-minute delay to free practice due to the weather. The #23 HP Racing by Monza Garage Ligier JS P4 and the #24 Orhès Racing Ligier JS2 R set the fastest times in their respective categories.
The thick fog that hung over the Spa-Francorchamps circuit in Belgium early on Friday, 17 September, played tricks on the Ligier European Series drivers. Initially scheduled for 9.20 am, the 90-minute free practice session started nearly 50 minutes late. After 10 am, the drivers were able to put in their first laps on the legendary circuit.
The #23 HP Racing by Monza Garage Ligier JS P4, driven by the Italian duo Jacopo Faccioni and Alessandro Cicognani led the way in the sport-prototype category with a best time of 2:31.409s. The #33 Les Deux Arbres car driven by Jacques Nicolet and Pierre Fillon was next on the timing screen at just under four seconds behind.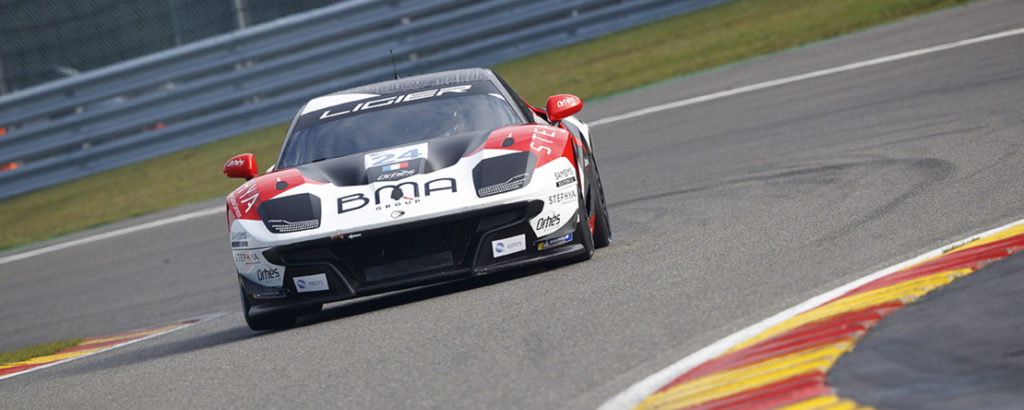 The #24 Orhès Racing Ligier JS2 R driven by Mathieu Martins and Olivier Pernaut set the pace in the GT category with a best lap of 2:34.417s, followed by its championship rival, the #53 MRacing car with Natan Bihel behind the wheel, less than 300 hundredths of a second behind. The #95 CTF Performance entry with Fabien Delaplace and Nicolas Beraud completed the top three with a time of 2:37.277s.
The Spa-Francorchamps track was sometimes a head-scratcher for the drivers. Several crews received stop-and-go penalties for disrespecting track limits.
Twenty minutes before the end of the session, the #25 Orhès Racing Ligier JS2 R driven by Alain Bucher and Ayla Agren went off the track at Turn 17 after Blanchimont, bringing out the red flag and the medical car. Alain Bucher went to the hospital for a check-up. Later in the day, Orhès Racing confirmed that its driver was in good health.
The two qualifying sessions will take place this afternoon: session one will start at 3.05 pm, followed by session two at 3.30 pm.
To view the results of the free practice session, CLICK HERE.