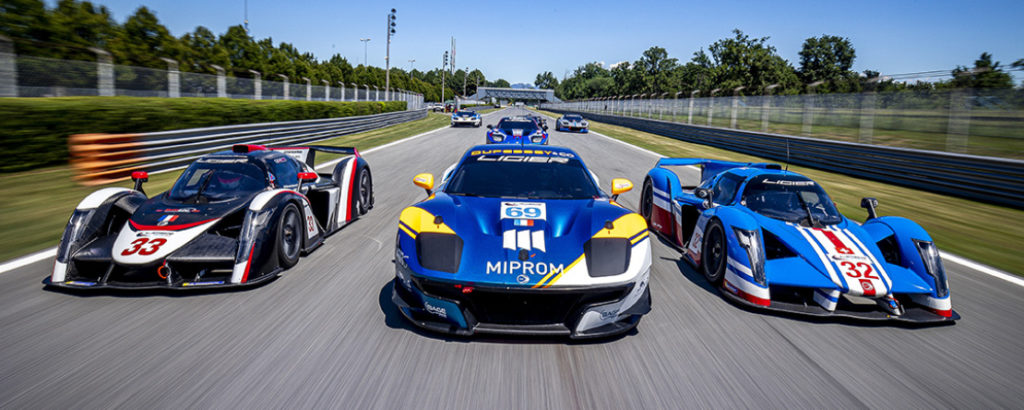 Press Release – 3 December 2021
A few months ago, the Ligier European Series announced its 2022 calendar. And for its third season, the series organised by the European Le Mans Series is going all out with a support race on the legendary Le Mans 24 Hours circuit. Today, the series reveals the format of this exceptional round. The programme for the Ligier JS P4 and Ligier JS2 R drivers includes around four hours of track time, including two 50-minute races.
Racing on the 24 Hours of Le Mans circuit is a dream for all motorsport and endurance enthusiasts and is now a possibility for Ligier European Series competitors. For this all-important round, drivers will have the same amount of track time as the other meetings in 2022, with a slightly different breakdown between sessions.*
The "Le Mans Heat" meeting will start with a forty-five-minute free practice session, which will then be repeated a second time to allow the drivers and teams to familiarize themselves with the Le Mans 24 Hours circuit. Two twenty-minute qualifying sessions will be held with a fifteen-minute break between the two sessions. For the two-driver teams, each driver will do a qualifying session and start in the corresponding race.
The first fifty-minute race will start on Friday morning.** The weekend will end for the Ligier European Series drivers on Saturday morning** with the second fifty-minute race before the beginning of the 90th edition of the 24 Hours of Le Mans.
"We truly wanted to offer the Ligier European Series competitors a generous amount of track time on the Le Mans 24 Hours circuit," said Frédéric Lequien, Managing Director of Le Mans Endurance Management and Organiser of the Ligier European Series. "With a 13.6 km track, each driver must have enough time to learn the circuit, which is only open to modern sport-prototypes and GTs once a year! It was also important to offer at least the same amount of driving time as the other rounds of the season so that this meeting fits in perfectly with the Ligier European Series. Everything is now in place to make the third season of the Ligier European Series an exceptional one."
Format Le Mans Heat – from 8 to 11 June 2022
– 2 x 45-minute free practice session
– 2 x 20-minute qualifying session
– 2 x 50-minute race
* The format for the other rounds of the 2022 season is as follows: two 40-minute free practice sessions on Friday morning, two 15-minute qualifying sessions on Friday afternoon and two one-hour races (the first on Saturday morning and the second on Saturday afternoon).
** Subject to confirmation of the 24 Hours of Le Mans programme.