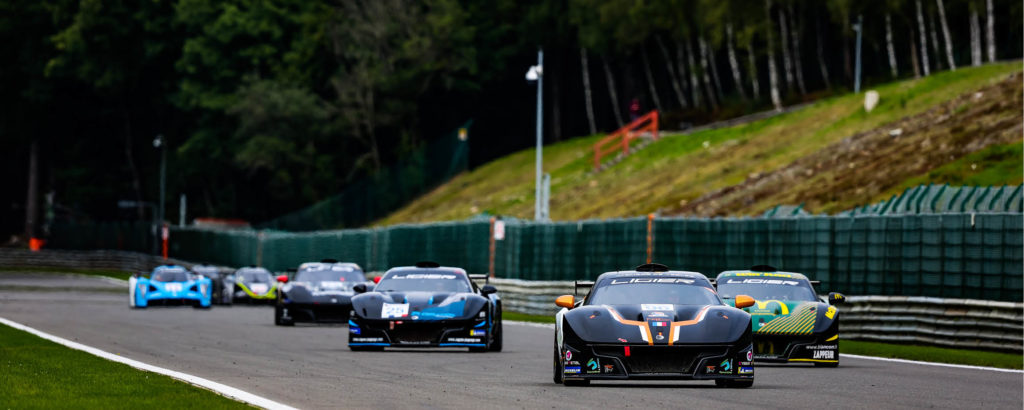 The first day at the Spa-Francorchamps circuit in Belgium concluded with the two qualifying sessions. The #16 Team Virage Ligier JS P4 scored its fifth double pole position. In the GT category, Belgium's Mathieu Detry, in his series' debut aboard the #11 TM Evolution Ligier JS2 R, won the pole position for race 1. Haytham Qarajouli, in the #75 RLR MSport car, took the pole for race 2.
The talented young Team Virage driver of the #16 Ligier JS P4, Gillian Henrion, ran his 2022 tally of double pole positions to five. The Frenchman set the fastest lap in the category in 2:22.861s in the first session. His second session was shortened by five minutes due to a penalty for not respecting a red flag during free practice, but it did not prevent him from setting the day's best time of 2:22.248s.
For his first participation in the Ligier European Series, local driver Mathieu Detry, in the #11 TM Evolution Ligier JS2 R, took pole position for race one. The experienced Belgian GT racer (notably in the 24H SERIES) set the best time in 2:31.779s. Ligier JS2 R category leader Haytham Qarajouli, in the #75 RLR MSport entry, led the way in the second qualifying session. With his time of 2:32.835s, the Kuwaiti won his sixth pole position since the start of the championship in April.
The two Ligier European Series races from the Spa Heat will take place on Saturday, 24 September. Race one will start at 9:10 am. Race two will commence at 1:05 pm. Both races will be streamed live on the Ligier European Series Facebook page and YouTube channel.
For Qualifying Session 1 results, CLICK HERE.
For Qualifying Session 2 results, CLICK HERE.
Gillian Henrion , Team Virage, #16 Ligier JS P4, double pole position:
"It was simply incredible. At the beginning of the day, we tried to find the right setup, but we struggled a little bit. We found the perfect setup for qualifying. It was just avionic, and it's an awesome pleasure to drive on this circuit. Tomorrow I will have the same state of mind as for my first race in April. I'm trying not to focus too much on the championship, even though I know everything could be decided at Spa. I'm keeping a cool head."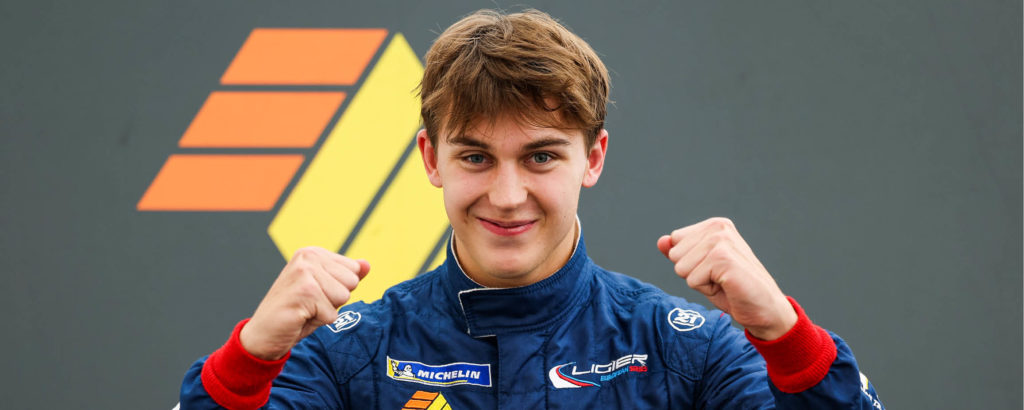 Mathieu Detry, TM Evolution, #11 Ligier JS2 R, pole position, race 1 :
"My first experience in the Ligier JS2 R and the series went very well. I felt comfortable in the car right from the first free practice session. We were running on used tyres, so I had trouble knowing my place compared to the rest of the field. During free practice 2, we confirmed what we had learned, and I was able to start attacking more. I know the track very well, so that also helped me. In qualifying 1 with new tyres, I could attack from the first lap. I lost some time in the final chicane, so it's a pity, but I'm very pleased with this pole position."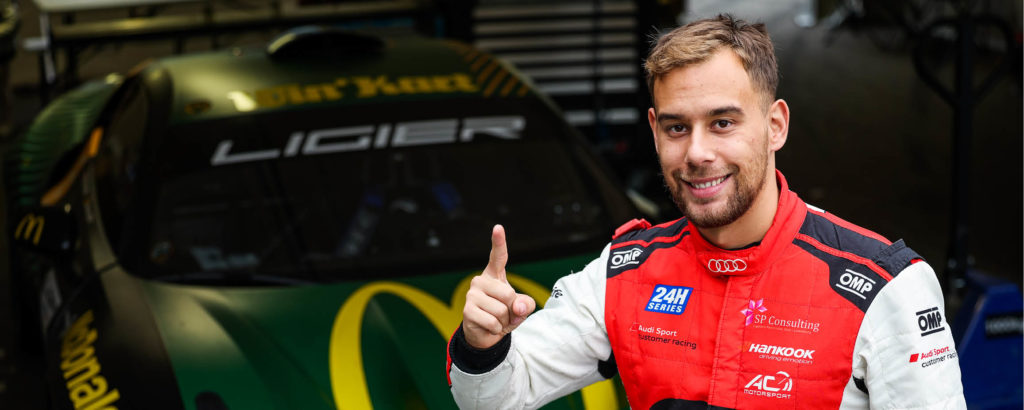 Haytham Qarajouli, RLR MSport, Ligier JS2 R #75, pole position, race 2:
"It was actually really nice. We put on a new set of tyres for the second qualy and there was loads of grip, more than I was expecting. I was just building up to it, lap by lap. I got the fastest lap and then that was it. It's an amazing track, like a rollercoaster. Lot of elevation change. This track definitely tests you."