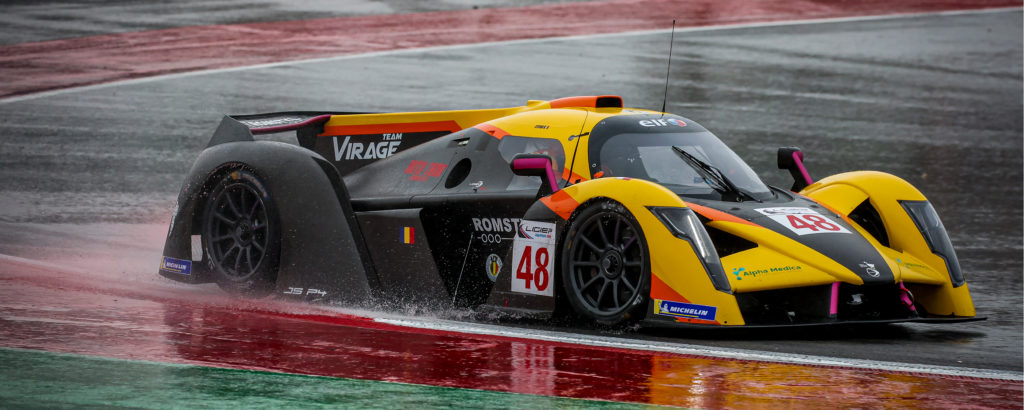 The final race weekend of the 2023 season got underway on Thursday 19 October at Portimão in the Algarve, under extremely unfamiliar weather conditions. Torrential rain over the circuit severely disrupted the session, which ended prematurely with the incident of the #48 Team Virage Ligier JS P4, which had previously set the fastest time in the Ligier JS P4 category alongside the #43 LR Motorsport Ligier JS2 R.
After Spa, the drivers experienced a deluge on the Portimão circuit. The weather was such that several teams decided not to run in the session.
The #48 Team Virage Ligier JS P4 with Mihnea Stefan finished top of the session with the fastest lap of 2:07.007s. At the end of the session, however, the Romanian had a dramatic crash, from which he fortunately emerged unscathed.
In AM, the Greek duo of Georgios-Periklis Kolovos and Kaitatzis Panagiotis in the #4 HPRacing by Monza Garage Ligier JS P4 set the fastest time of 2:16.797s.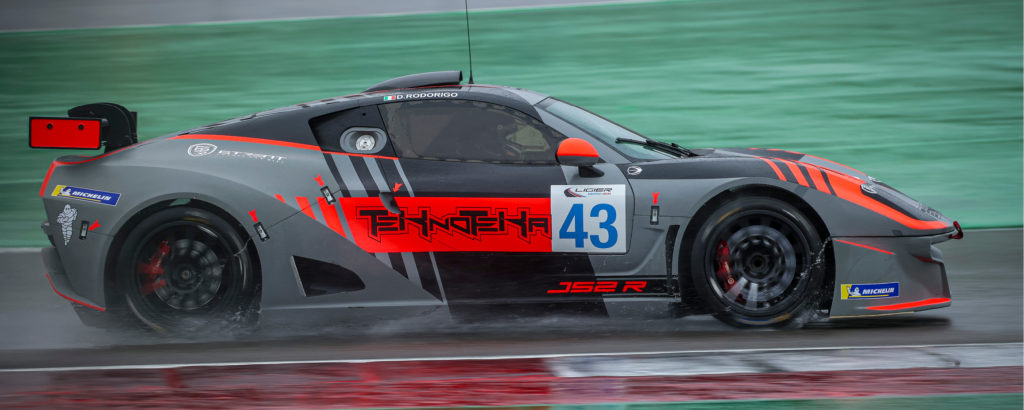 In the JS2 R category, David Rodorigo in the #43 LR Motorsport led the session overall and in the AM class with a lap of 2:19.616s.
No PRO-AM teams took part in this first free practice session.
The second forty-minute free practice session will take place on Friday 20 October at 9 am. This will be followed by two fifteen-minute qualifying sessions at 12:20 and 12:45 pm.
For the complete results, please CLICK HERE