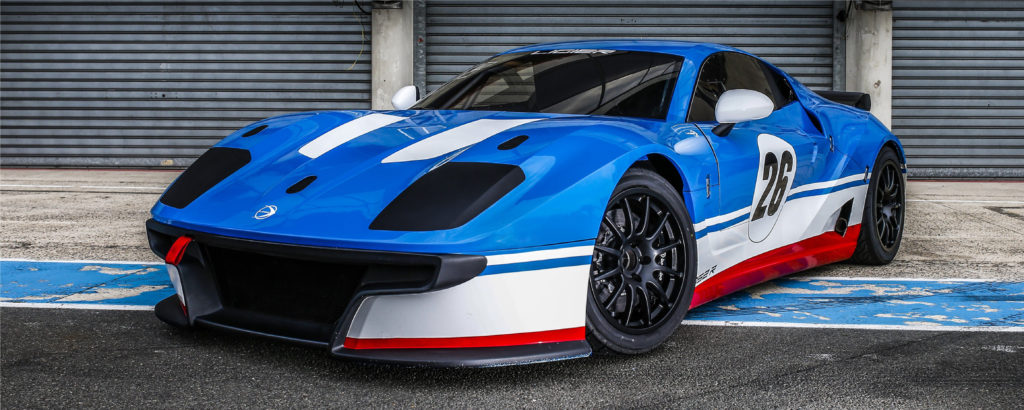 RLR Msport Press Release – October 30, 2019
RLR MSport has become the first professional team to acquire a Ligier JS2 R and commit to an entry in the new-for-2020 Ligier European Series.
Launched in July 2019, the single-marque formula is dedicated to the JS2 R – Ligier's anniversary GT car – and the Ligier JS P4 prototype.
It will run at the heart of European Le Mans Series (ELMS) weekends during its inaugural season, which will encompass five rounds in Barcelona, Monza, Le Castellet, Spa-Francorchamps and Portimão.
Each weekend will consist of a one-hour free practice and two 20-minute qualifying sessions on Friday, and two 60-minute races with mandatory pit stops on Saturday, totalling 220 minutes of track time.
Teams can choose to compete with either one or two drivers with Bronze or Silver gradings, although each pairing must include at least one Bronze.
As a result, RLR MSport considers the Ligier European Series a value proposition for amateur 'gentleman drivers' looking to showcase their abilities at many of Europe's greatest circuits, as well as for young talents working to ascend the endurance sportscar racing ladder.
RLR MSport Director of Motorsport Operations, Nick Reynolds, said: "We're looking forward to bringing RLR MSport's professionalism and experience in the top flights of sportscar racing to the new Ligier European Series in 2020. It's a new challenge for us, but acquiring a Ligier JS2 R was an easy decision, as it reinforces our commitment to opening up the endurance world to drivers.
"Our Ligier European Series entry will stand at the base of RLR MSport's ladder to the 24 Hours of Le Mans. It's a cost-effective launchpad for gentlemen drivers wishing to enjoy themselves on the best tracks in Europe, but also for young talents who wish to improve and learn how to operate as part of a professional racing team at the highest levels of motorsport."
The 2020 Ligier Endurance Series will commence at Circuit de Barcelona-Catalunya (3-4 April) before heading to Monza, Italy (8-9 May) and Circuit Paul Ricard, France (17-18 July).
After a summer hiatus, the series visits the legendary Circuit de Spa-Francorchamps, Belgium (18-19 September) and Autodromo Internacional do Algarve, Portugal for the season finale (23-24 October).
More information on the team: http://rlrmsport.com/