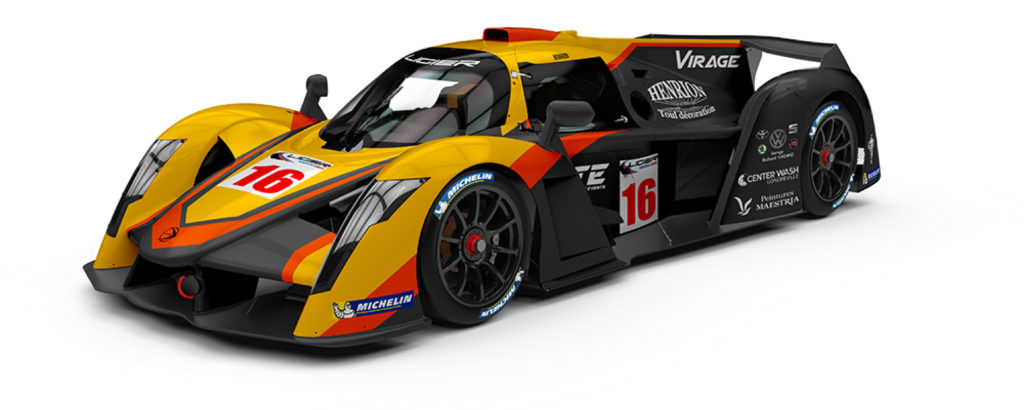 Michelin Le Mans Cup and European Le Mans Series LMP3 and LMP2 campaigners, Team Virage will make its debut in the Liger European Series in the sports-prototype category with the #16 Ligier JS P4 for French teenage driver Gillian Henrion.
Founded in 2018 by Philippe Gautheron and Julien Gerbi, Team Virage has established itself as one of the leading teams in LMP3 with the Ligier JS P320, winning the Ultimate Cup Series title in 2020 and 2021. In 2021, the Polish team, which is based in Spain, entered five LMP3s in Europe (two Ligier JS P320s in the Ultimate Cup Series, one Ligier JS P320 in the ELMS and two Ligier JS P320s in the Michelin Le Mans Cup).
This year the team will race on all the levels of the endurance pyramid. It will continue its LMP3 programme in the Ultimate Cup Series and Michelin Le Mans Cup and enter an LMP2 in the European Le Mans Series for the first time. The team will also join the Ligier European Series with a Ligier JS P4 for up-and-coming French driver Gillian Henrion.
"Our involvement in Ligier European Series is the best demonstration of our intention to provide to our drivers a proper ladder from karting/junior single seaters up to the highest level of Endurance racing", says Julien Gerbi, Team Owner and Team Manager of Team Virage. "Gillian is a talent with a lot of potential to develop, and we will do our best to reach our objectives together. We are also extremely happy to develop further on our collaboration with Ligier, and this project – alongside our LMP3 and LMP2 programs – brings a lot of excitement to our team."
Nineteen-year-old Gillian Henrion will be behind the wheel of the #16 Ligier JS P4. After winning the French Junior karting title, Gillian continued his career in single-seaters, in F4 and then in F3 before turning to endurance with the Ligier European Series
"I'm absolutely grateful for the opportunity the team gave me and I am 100% excited to start off a new season in Ligier European Series", comments Gillian Henrion. "I aim for great results with Team Virage by my side".
For more information about Team Virage, CLICK HERE.