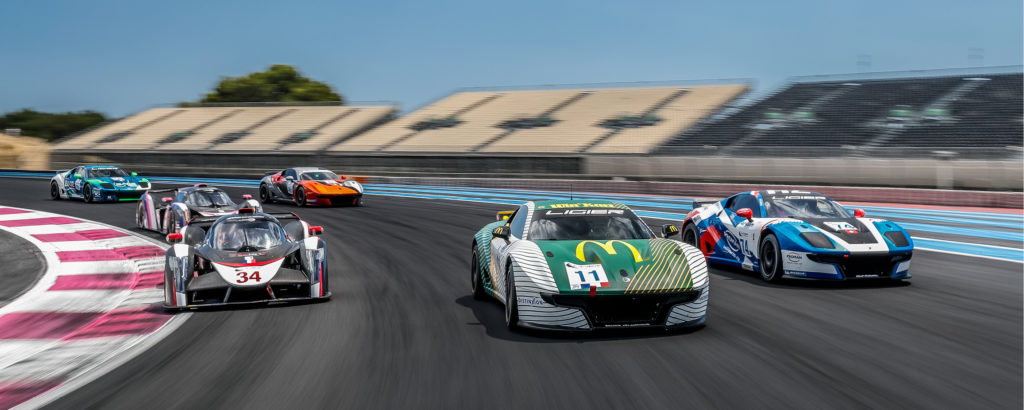 Press Release – April 7, 2022
For its third campaign, the series organised by the European Le Mans Series is brimming with entries. Twenty-one cars are expected for Heat 1 of 2022. A large and varied field with thirteen teams from six different countries and drivers ranging in age from 16 to 69! With competitive crews and a support race on the Le Mans 24 Hours circuit in June, the Ligier European Series is gearing up for a memorable season. The action kicks off at the Paul Ricard Circuit in the south of France on 15 and 16 April.
After the first two seasons, the Ligier European Series is ready for take-off with 21 cars at the start of Le Castellet for some thirty drivers who do not intend to make up the numbers. Under the Spirit of Le Mans, the two categories of the series are well-represented, with eleven Ligier JS2 R GTs and ten Ligier JS P4 sport-prototypes.
Enticed by the series' unique calendar, which features Europe's best circuits (Le Castellet, Imola, Monza, Spa-Francorchamps, Portimao) as well as the legendary 24 Hours of Le Mans circuit, competitors will fight for two titles (JS P4 and JS2 R) rewarded by €250. 000 € in prizes to continue to climb the endurance pyramid (in a Ligier JS P4 for the Ligier JS2 R champion(s), and in the Michelin Le Mans Cup behind the wheel of a Ligier JS P320 for the Ligier JS P4 champion(s)).
Let's decipher this star-studded entry list
JS P4 Category
Nine teams are ready for battle.
The majority of the teams are going with a two-driver line-up.
Yvan Muller's MRacing switches to a Ligier JS P4 with the #53 entered for the 2021 JS2 R champion, Natan Bihel, who continues his development in the endurance pyramid.
Unbeaten since the series began, the HP Racing Team is going for its third JS P4 title.
Two JS P4 champions for the HP Racing Team. At the controls of the #12 Ligier JS P4 operated by Eurointernational, 2021 JS P4 champion Jacopo Faccioni shares the cockpit with 2020 JS P4 champion Andrea Dromedari.
Following its collaboration with HP Racing Team in 2021, Monza Garage this year enters under its proper name with the #23 car for George King and Ronnie Valori.
Michelin Le Mans Cup and European Le Mans Series regulars, Team Virage comes to the Ligier European Series with a Ligier JS P4 for up-and-coming driver Gillian Henrion.
Pegasus Racing joins the Ligier European Series with a Ligier JS P4 for Dimitri Enjalbert and Anthony Nahra.
LR Motorsport also makes its Ligier European Series debut with the #3 car for the tandem of Simone Riccitelli and Nicola Neri, who discovered the discipline during the final round of the 2021 season at Portimao.
Romanian team Smart Driving joins the series with a Ligier JS P4 for an all-Romanian crew composed of 2021 Radical champions Alexandru Mirea and Philip Andriescu.
For the second consecutive year, Les Deux Arbres enters two Ligier JS P4s, including one for Jacques Nicolet.
The HRC team, which competed in 2020 with a Ligier JS2 R, will race a Ligier JS P4 at Le Castellet.
Three Ligier JS P4 teams are also entering a Ligier JS2 R.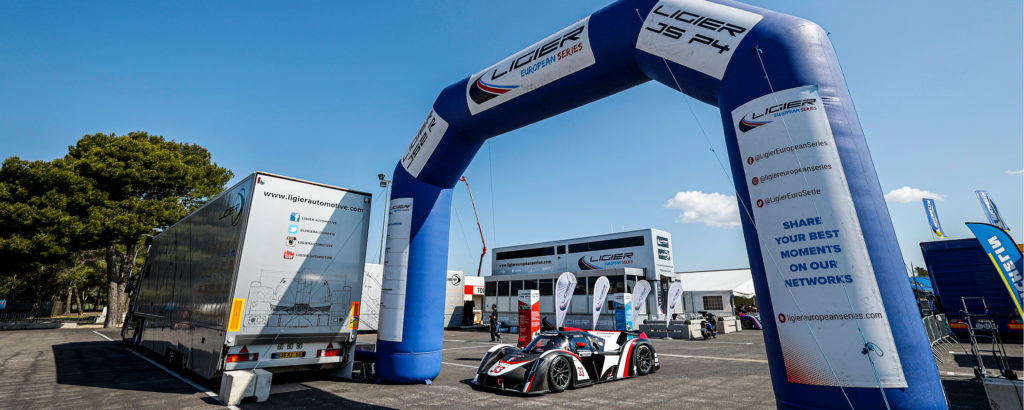 JS2 R Category 
A near-perfect balance between one and two-driver entries.
Seven teams embark on a JS2 R campaign, including four returning to the series.
Four teams enter two Ligier JS2 R cars.
Two Michelin Le Mans Cup teams are participating: COOL Racing and RLR MSport.
COOL Racing re-enlists with Cédric Oltramare, the same driver as in 2021.
RLR MSport joins the series for the first time with two Ligier JS2 R cars for two promising young drivers, Horst Felix Felbermayr and Haytham Qarajouli.
MRacing returns with its favourite driver, the 2021 Gentleman of the Year, Laurent Millara, third in 2021.
CTF Performance has two Ligier JS2 R cars this season for Fabien Delaplace and Laurent Piguet in the #96 and Nicolas Béraud in the #95.
TM Evolution, which participated in the inaugural season, returns with two GT cars, the #11 for Alain Grand and the #25 for Bruno Chaudet and Freddy Menanteau
In addition to its Ligier JS P4, Smart Driving is entering two Ligier JS2 R cars at Le Castellet with two all-Romanian crews, Bogdan Dobranici and Ovidiu Zaberca in the #5 and Marian Oancea and Radu Dumitrescu in the #22.
Pegasus Racing enters a Ligier JS2 R, the #29 for Christophe Weber and David Caussanel.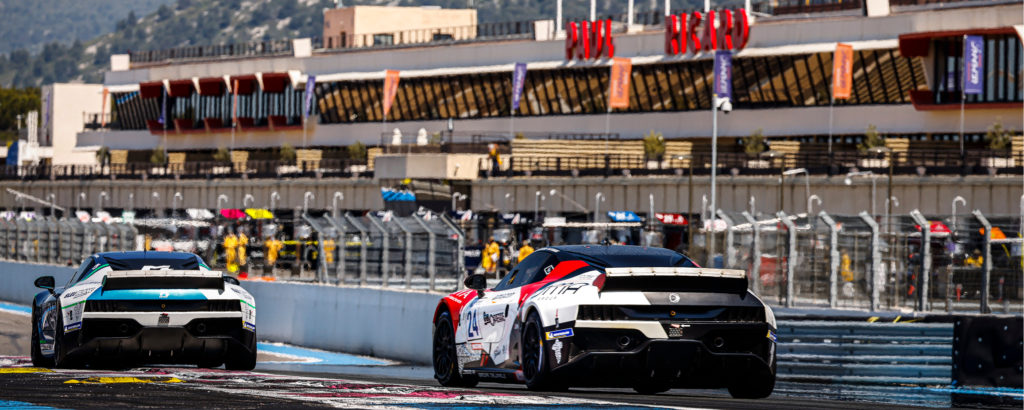 The first heat of the season gets underway on Friday, 15 April. There will be two 40-minute free practice sessions at 9.30 am and 2 pm, followed by two 15-minute qualifying sessions at 4.20 pm and 4.45 pm. The serious business begins Saturday morning with two one-hour races, the first at 10.50 am and the second at 3 pm.
Both races will be broadcast live on the Ligier European Series YouTube and Facebook channels.
To see the full entry list, CLICK HERE
To see the Le Castellet Heat programme, CLICK HERE