The Ligier European Series was back in action at Imola, Italy for the two Friday qualifying sessions. Neither Gillian Henrion (#16 Ligier JS P4, Team Virage) nor Haytham Qarajouli (#75 Ligier JS2 R, RLR MSport) seemed ready to give anything up. They both won the two pole positions in their respective categories.
Once you've enjoyed success, it's hard to give it up. The Imola Heat qualifying sessions resulted in two double pole positions in each category.
After scoring two pole positions at the season-opening round at Le Castellet, the #16 Team Virage Ligier JS P4 with Gillian Henrion at the controls repeated the feat at Imola. The young French driver set the fastest time in both sessions and improved his time (1:46.646s in qualifying 1 and then 1:46.066s in qualifying 2). But the battle was close, especially in Q1, against Dimitri Enjalbert in Pegasus Racing's #17. Only 0.067s separated the two before Gillian improved his time late in the session.
After his first pole position in round one at Le Castellet, Haytham Qarajouli took his first double pole position in the #75 RLR MSport Ligier JS2 R. The young Kuwaiti driver drove impeccably to outdo his rivals with the best times of 1:53.889s and 1:53.636s. While Cédric Oltramare in COOL Racing's #4 Ligier JS2 R secured second place in Q1, RLR MSport made it a lockout of the category's front row, with the #40 in second position in Q2.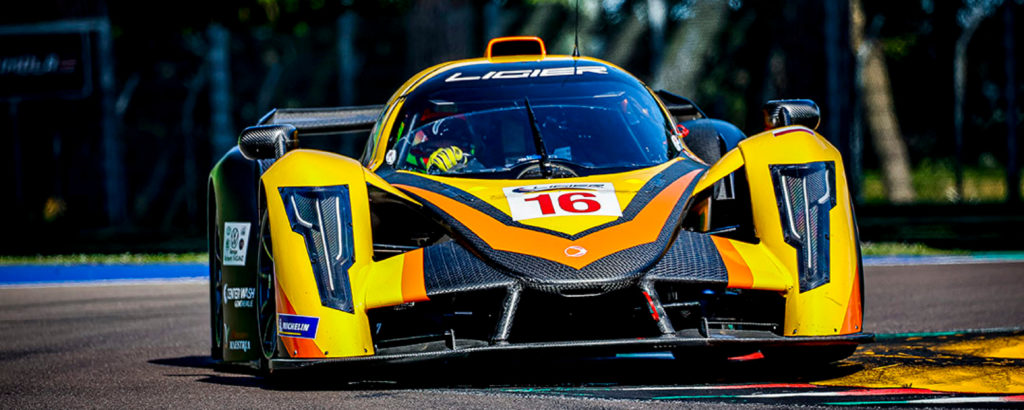 Gillian Henrion, Team Virage, Ligier JS P4 #16, Double Pole Position :
"Early on in the first session, we struggled to get the tyres up to temperature. Then we started to set some good times. I heard over the radio that we were "three tenths" down. And during the entire qualifying session, I kept pushing to get those three tenths back. I was, in fact, three tenths ahead! We made a small change to the set-up for the second qualifying session, and I managed to set a lap time right away. Thanks to everyone in the team!"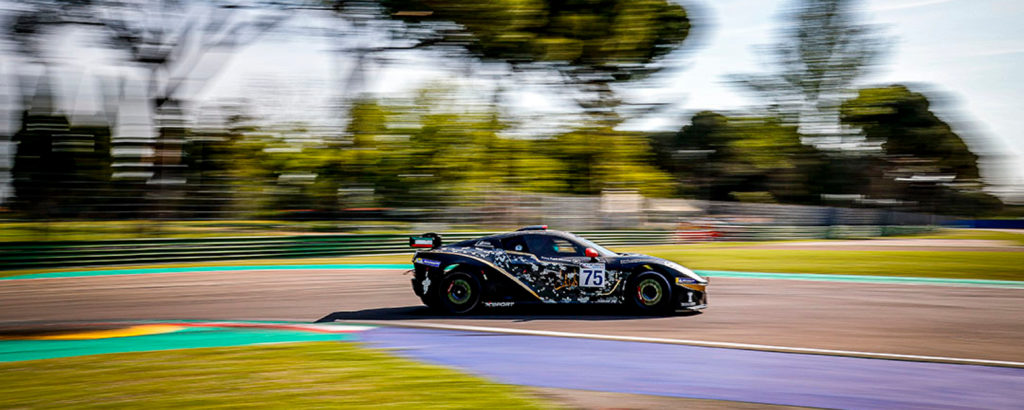 Haytham Qarajouli, RLR MSport, Ligier JS2 R #75, Double Pole Position :
« I'm extremely happy. It wasn't easy, obviously we were in very hot conditions. The car felt amazing and I felt confident to push as much as I could. It won't be easy going into the race. There is a lot of competition. The track is very technical so we need to play it strategic and safe at the same time. Thanks to RLR MSport for the great help with the car. This is such an honor to be representing Kuwait in the series."
The serious business begins Saturday, 14 May, with the two races from the Imola Heat at 11.20 am and 3.15 pm. Both races will be streamed live on the Ligier European Series website, Facebook page and YouTube channel.
For Qualifying 1 results, CLICK HERE.
For Qualifying 2 results, CLICK HERE.