One thing is sure; his entry into the world of endurance racing has not gone unnoticed! In his first season aboard a sport-prototype, 19-year-old Gillian Henrion was relentless. Behind the wheel of the #16 Team Virage Ligier JS P4, the driver from Lorraine compiled an impressive record of 11 wins, 12 pole positions and ten fastest race laps in six meetings. A superb comeback for the young man, whose resilience was tested after a year away from racing in 2021.
What is the first thing that came to your mind when you found out you were champion?
It's an achievement, a consecration in the end. The number of years we spent trying to find the financial means, to do it our way with our own team, our own structure. In the end it's a relief. To be honest, we've been waiting for it for a long time, we've been hoping for it to happen and well, this season, everything has come together. We found a good team, Team Virage, and it worked.
After going as far as Formula 3, you had a blank year in 2021. In your return to competition, in the Ligier European Series, you had a nearly perfect season with 11 wins out of 12 races and every pole position. Is this a case of revenge for you?
Yes, definitely. It hasn't always been easy since I started. We managed to climb the ladder on our own. But after some time, we had to stop racing single-seaters for financial reasons. To spend a year on the sidelines is really, really hard. I focused on my studies and fitness, but it was also a year in which I said to myself: 'This could be my last chance. ' And that's also what I told myself at the beginning of the season. So obviously, to succeed in doing what we did this year is a tremendous payback. Especially with my father, who has been with me since the beginning. It was just incredible.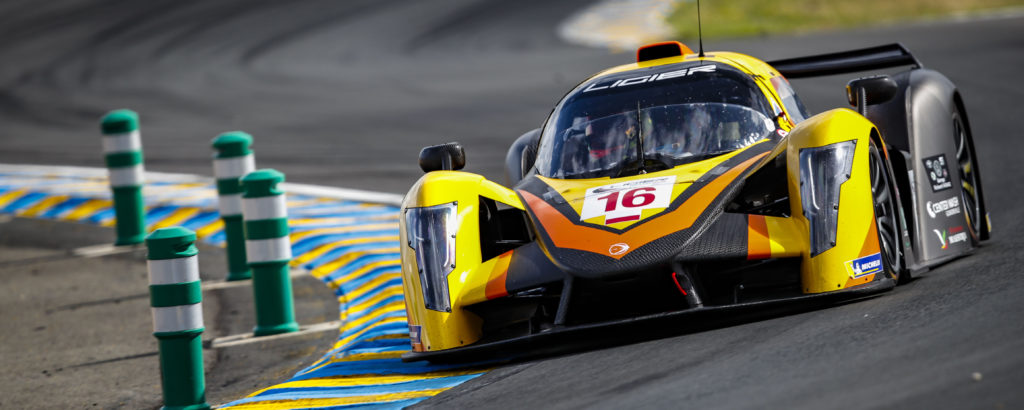 Did you expect such an outcome?
At the beginning of the season, I prepared myself for it. But its motor racing, so you never know. But I didn't expect to have so many wins and pole positions. Winning the championship and the races at Le Mans was my principal objective. I cannot be anything but satisfied, even if it's true that I would have liked to have won race 1 at Spa-Francorchamps to have made it a clean sweep!
What are your greatest victories?
For sentimental reasons, I would say race 1 at Le Castellet. Winning the opening race of the season with a new team… It was just fantastic. Then, even though I didn't win, I would say race 1 at Spa. All these overtaking, from my seat in the cockpit, it was crazy! In the end, it's in the races that you don't win that you learn a lot. I faced another situation where I had to give it my all on the last lap [read the article here]. Even if I didn't win, I consider it a success.
Who instilled your passion for motor racing?
My dad. When I was little, we watched the Formula 1 races together. From the time I was six years old, with my first kart, until now, I have always been at the track with him. He has always been supportive. We work hard together, and he is like a hero to me. This year, to thank him, I invited him to join me on the podium at Le Mans. I truly wanted to do that. I thought it was a nice present and it was such a pleasure.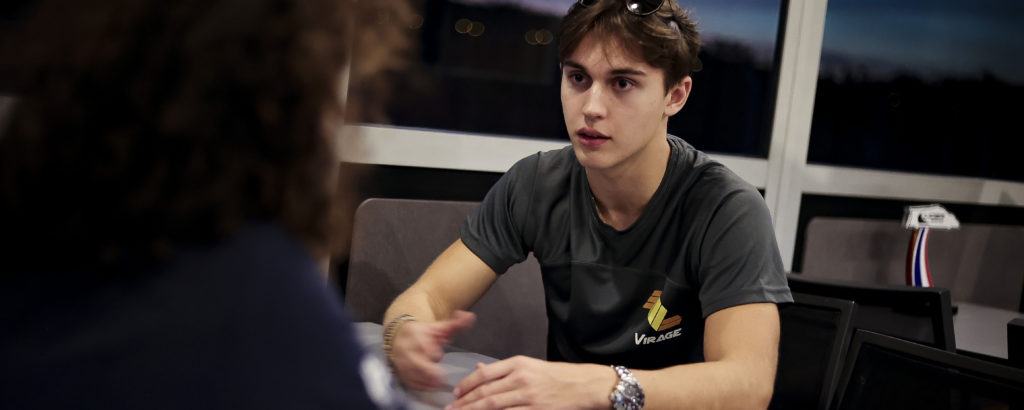 You will be racing in the Michelin Le Mans Cup in a Ligier JS P320 next year. How do you feel ?
We're going to stay in the same state of mind, the same goal which is obviously to win. We'll see how the opportunities unfold, but in any case that remains the goal. It is when I drive that I have the most fun. So obviously in the long term, I would like to make a living from my passion as a professional driver. My goal is to continue to develop in endurance racing until I reach the Hypercar category. With big teams and big constructors, that would be simply the dream.