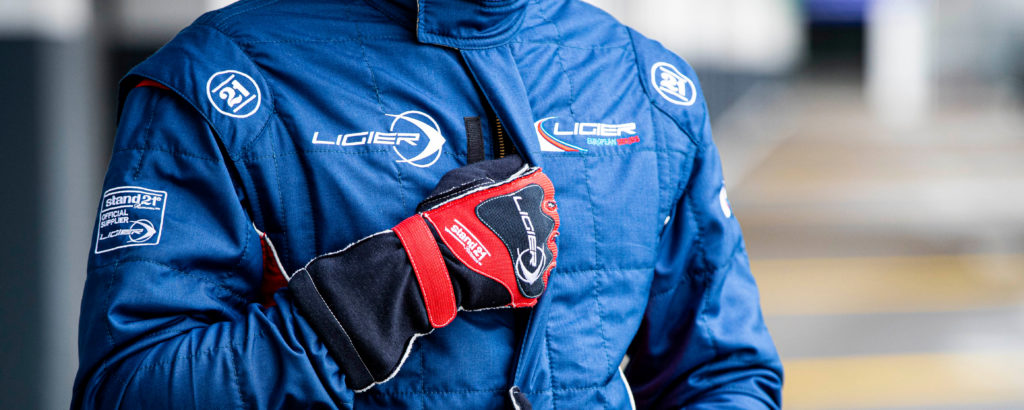 Press Release – November 18, 2019
From head to foot, from the racing suit to the shoes, Stand 21 will support the drivers throughout the Ligier European Series. Official partner, Stand 21, has created a range of dedicated products for the series.
Historic racewear brand Stand 21 has become the official supplier to the Ligier European Series, the new 100% Ligier series that will kick off in 2020 as part the European Le Mans Series meetings.
"Stand 21 has been a partner for a long time," says Jacques Nicolet, the President of Ligier Automotive. "They were with Guy Ligier at the start and throughout the Formula 1 period and have continued to support us since we relaunched the make in 2014. We're very happy that they're following us today in our new adventure."
To mark the occasion Stand 21 is creating a range in the colours of the championship. It includes the official obligatory racing suit as well as gloves, shoes and helmets. It is an exclusive range of products that guarantee both safety and performance and comfort and elegance for the drivers. These products made in the Stand 21 workshops in France can be adapted to each driver and his sponsors.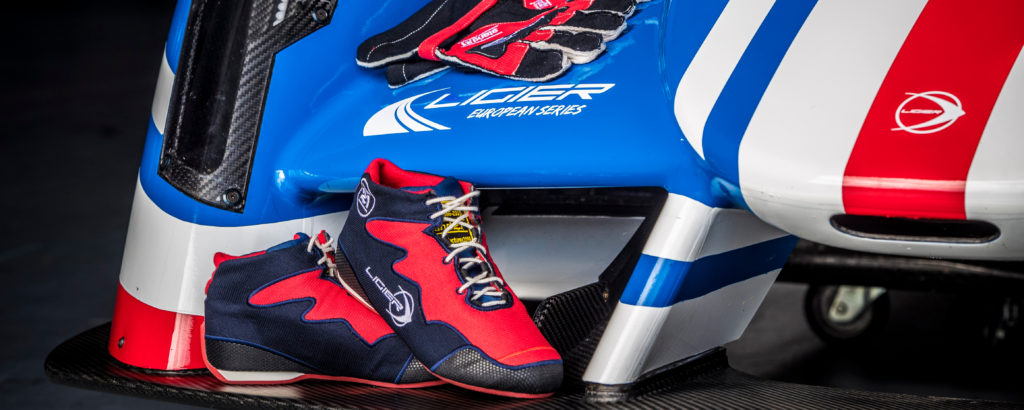 "In our role as official Ligier supplier, we're delighted to bring our expertise to the future drivers in this new championship," explains Romain Morizot, Stand 21's General Manager. "The latter can take advantage of our presence at the events to enjoy the best possible client service, and also find technical solutions adapted to their respective needs thanks to the implantation of Stand 21 in endurance races all over the world.
"What's more, it's always a pleasure to begin a new project still with the same passion for work well done and the same enthusiasm. Safety and quality drive Stand 21's philosophy and the company will celebrate its fiftieth anniversary in 2020. We'd like to thank the ACO and Ligier Automotive for their trust that has enabled us to associate ourselves with these two names whose savoir faire is 100% French!"
For the launch of the series in 2020, Stand 21 is offering the first 20 drivers who enter for the full season their official racing suit. Other drivers will be given preferential tariffs for the purchase of their official obligatory racing suit.
Stand 21 prizes will reward the winners of the Ligier JS P4 and Ligier JS2 R categories on each podium. The winners of the Ligier JS P4 and Ligier JS2 R drivers' titles will continue to enjoy Stand 21's support with a racing suit offered for their 2021 season.