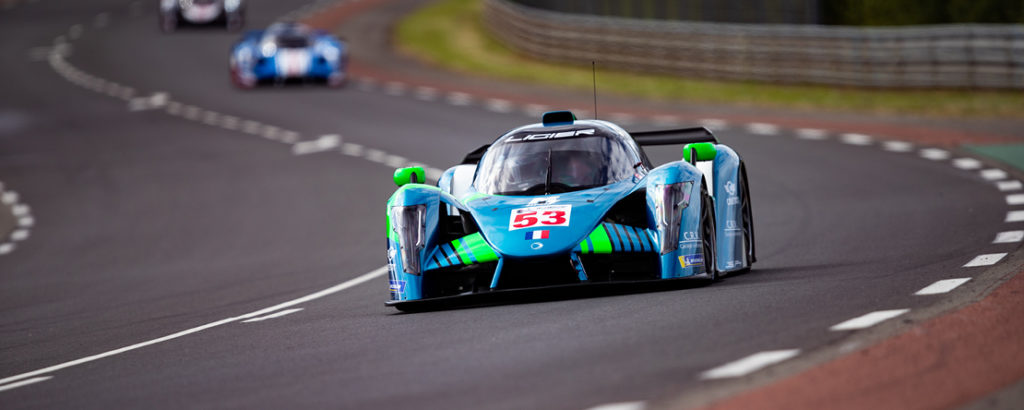 After a long wait, the 39-car Ligier European Series field, with 12 Ligier JS P4s and 27 Ligier JS2 Rs took to the legendary 24 Hours of Le Mans circuit on Wednesday, 8 June 2022. The battles were hotly contested for the places at the sharp end of the order during this first practice session, with the #53 M Racing Ligier JS P4 and the #24 Orhès Racing Ligier JS2 R setting the times to beat in their respective categories.
In the Ligier JS P4 category, the #17 Pegasus Racing (Dimitri Enjalbert and Anthony Nahra) was the early leader of the session. The #12 HP Racing by Eurointernational (Jacopo Faccioni and Masaki Tanaka), the #3 LR Motorsport (Simone Riccitelli and Nicola Neri) and the #53 M Racing (Natan Bihel) were among the other leading sport-prototypes. In their first appearance in the championship, the crews of the #50 Les Deux Arbres (Kevin Madsen and Lance Fenton) and the #9 DKR Engineering by HRC (Tom Van Rompuy and Kris Cools) ran consistently in the top 5.
The Ligier JS P4 hits a top speed of 270km/h
Natan Bihel in the #53 Ligier JS P4 posted the fastest lap of the session with a time of 4:11.991s. The #3 LR Motorsport was second, followed by the #17 Pegasus Racing.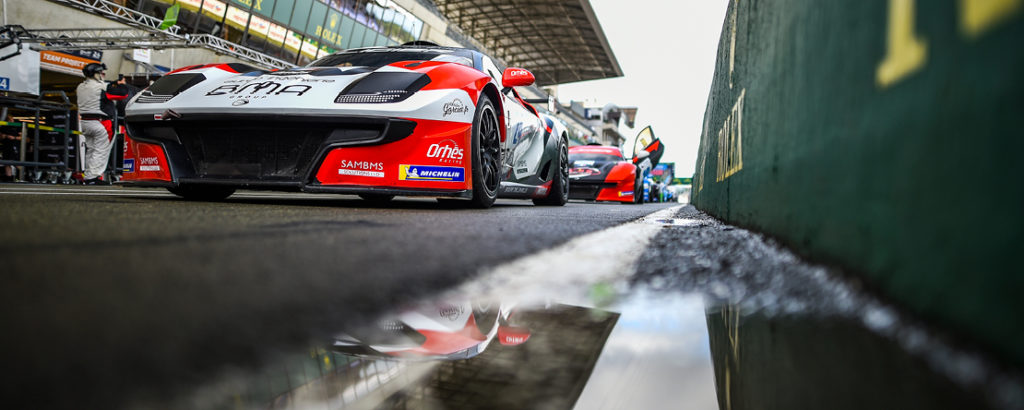 Orhès Racing, a winning return?
The battle for first place was just as close in the GT category. The #6 ANS Motorsport Ligier JS2 R (Mathys Jaubert and Gregory Segers) led the way early in the session. The #69 M Racing (Laurent Millara) was also in the top five for a long time, along with the #2 M3 (Stéphane Adler and Mickaël Mota), the #75 RLR MSport (Haytham Qarajouli) and the #4 COOL Racing (Cédric Oltramare).
But it was a former Ligier European Series regular, back in the series for this crown jewel round, that made its mark, taking the lead in the Ligier JS2 R class: the #24 Orhès Racing, driven by Mathieu Martins, who finished runner-up in the category in 2021, and Tanguy Ide. Mathieu Martins set the fastest time with a lap of 4:22.447s, ahead of the #10 Zosh – Di Environnement entry (Jean-René de Fournoux and Hugo Rosati) and the #75 RLR MSport.
The teams will have a second free practice session to fine-tune their cars later this afternoon at 5:30 pm.
For the full results, CLICK HERE.