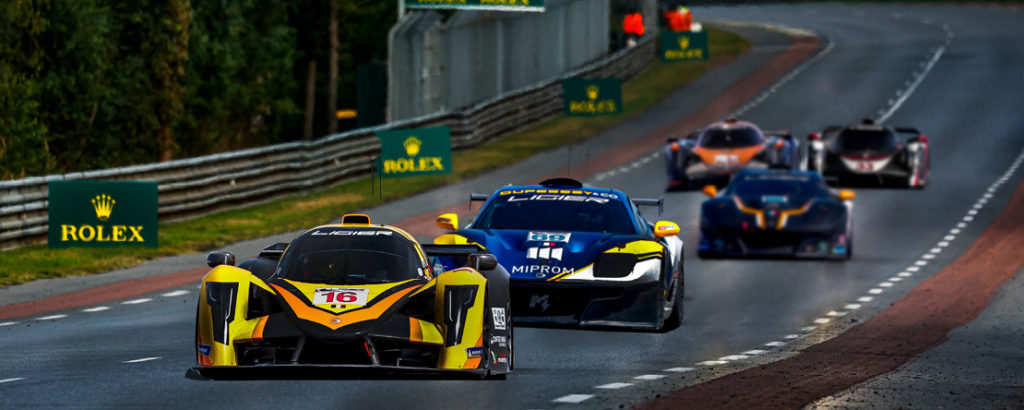 Press Release – June 3, 2022
Off the strength of its growing success with twenty entries this season, the Ligier European Series will double its number for the first-ever Le Mans Heat from 8 to 11 June 2022 on the Le Mans 24 Hours circuit. Twelve Ligier JS P4 sport-prototypes and 28 Ligier JS2 R GTs will comprise a 40-car field for the showpiece round of the year. With teams from the Ligier JS Cup France, the other Ligier single-make series, newcomers such as DKR Engineering by HRC and ANS Motorsport, and cars with a weight to horsepower ratio of 1,040 kg/ 350 horsepower for the Ligier JS2 R and 920 kg/ 385 horsepower for the Ligier JS P4, the action promises to be intense. In addition to the Ligier European Series competitors, there will be a long list of drivers behind the wheel of a Ligier during the 24 Hours of Le Mans week. They will be joined by 29 sister cars (28 Ligier JS P320s in Road to Le Mans and one Ligier JS P217 in the 24 Hours of Le Mans), making it nearly seventy Ligiers on track in anger. A historic event for the French brand.
After the first two rounds at Le Castellet in France and Imola in Italy, the Ligier European Series competitors will soon experience the highlight of their motor racing lives. Two 50-minute races on the legendary Le Mans circuit. Race one on Friday 10 June at 11:10 am (local time) and race two on Saturday 11 June at 9 am, just a few hours before the 24 Hours of Le Mans. The programme begins on Wednesday 8 June with two 45-minute free practice sessions and two 20-minute qualifying sessions on Thursday.
And for this exceptional event, the series will welcome a record number of forty cars. Could there be a shake-up of the hierarchy among the series contenders?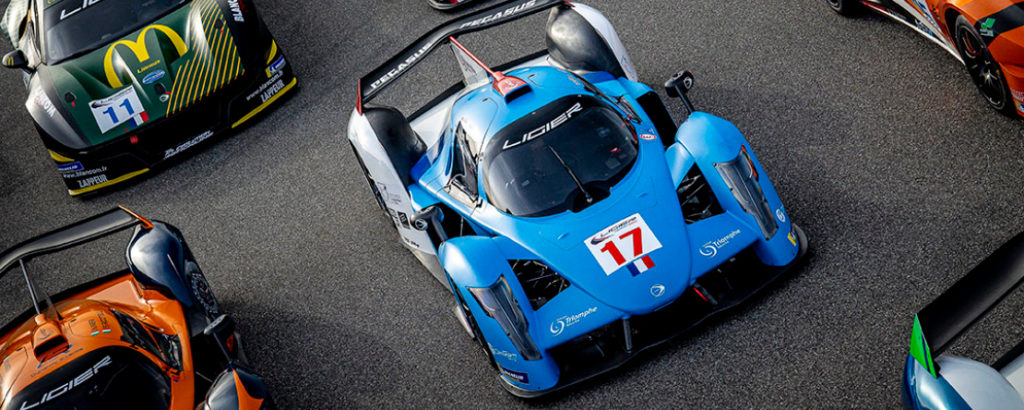 Ligier JS P4
Nine teams have entered 12 Ligier JS P4s in the sport-prototype category.
In addition to its full-season #16 Ligier JS P4 and driver Gillian Henrion, Team Virage enters a second Ligier JS P4, the #21 for Viacheslav Gutak and Alessandro Bracalente
Luxembourg based DKR Engineering by HRC makes its series debut with the #9 entered for the Belgian duo of Tom Van Rompuy and Kris Cools.
The full-season campaigner Les Deux Arbres #50 will have a full American crew for the Le Mans Heat, with Kevin Madsen and Lance Fenton getting their first taste of the series.
Will Team Virage and Frenchman Gillian Henrion continue their early-season domination? Some opposition is appearing among other season regulars. Natan Bihel in MRacing's #53, the duo of Ronnie Valori and George King in Monza Garage's #23 and the Frenchmen of Pegasus Racing, Dimitri Enjalbert and Anthony Nahra, have shown excellent pace at times. Will they stay the course on this iconic circuit?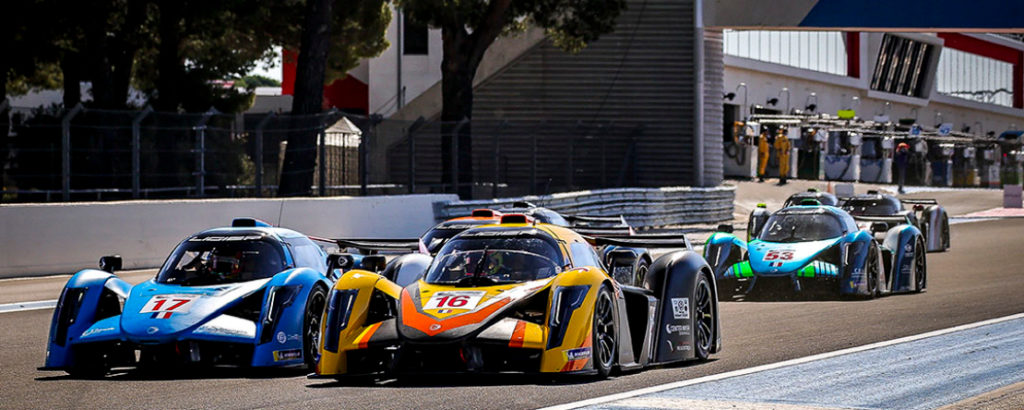 Ligier JS2 R
Twenty-eight Ligier JS2 Rs from 17 teams will battle for GT category honours.
Ten teams are joining the series for this exceptional round: M3, ANS Motorsport, SK Racing, Pole Position 81, Zosh Competition, Extreme Limite, LADC Motorsport, Masse Motorsport by LADC, Orhès Racing and No Limit Racing. Eight of these teams compete in the Ligier JS Cup France, the series reserved for the Ligier JS2 R.
Only Orhès Racing has past experience in the series. For the Le Mans Heat it will field two Ligier JS2 Rs, including the #24 for Mathieu Martins, who finished runner-up in the 2021 Ligier JS2 R Championship and was elected as 2022 Junior Porsche Carrera Cup France.
Both TM Evolution and CTF Performance are adding a third car to their respective 2022 two-car entries.
Kuwaiti driver Haytham Qarajouli from RLR MSport has won three times in the opening four races. But can he withstand the increased competition? Laurent Millara, who has been a formidable adversary since the beginning of the season, has more than one trick up his sleeve. The CTF Performance drivers, Fabien Delaplace and Laurent Piguet in the #96 and Nicolas Béraud in the #95, with three podiums to their credit, are also geared up for the fight. And with 28 Ligier JS2 Rs on the 24 Hours of Le Mans circuit, anything can happen.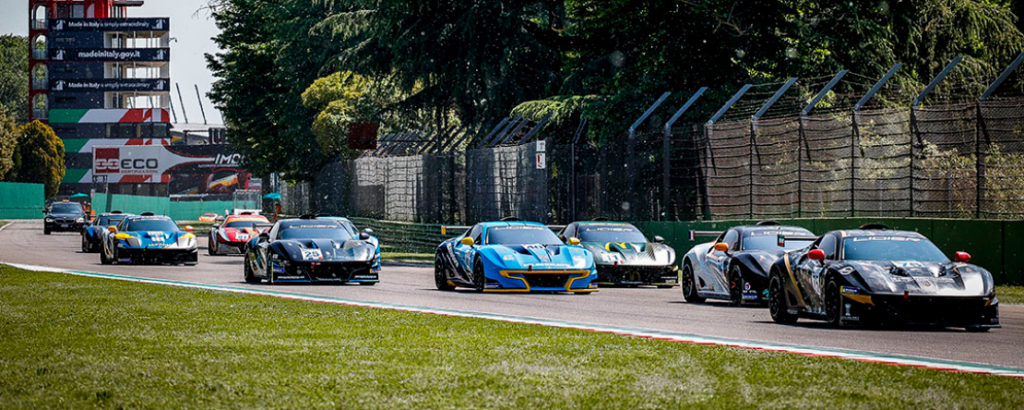 Race 2 scheduled on Saturday 11 June at 9:50 am will be broadcasted live on the series' Facebook page and YouTube channel as well as on the Eurosport Player.
To consult the entry list, CLICK HERE.
To consult the official 24 Hours of Le Mans timetable, CLICK HERE.
---
Le Mans Heat Specific Timetable
Wednesday 8 June
• 10:05 – 10:50 – Free Practice 1
• 17:30 – 18:15 – Free Practice 2
Thursday 9 June
• 10:15 – 10:35 – Qualifying Session 1
• 10:50 – 11:10 – Qualifying Session 2
Friday 10 June
• 11:10 – 12:00 – Race 1
Saturday 11 June
• 9:00 – 9:50 – Race 2
---
2022 Ligier European Series calendar
15 – 16 April 2022 Le Castellet, France
13 – 14 May 2022 Imola, Italy
8 – 11 June 2022 Le Mans, France
1 – 2 July 2022 Monza, Italy
23 – 24 September 2022 Spa-Francorchamps, Belgium
14 – 15 October 2022 Portimão, Portugal
For more information or to enter on a race-by-race basis, contact Simon Devillepoix at s.devillepoix@europeanlemanseries.com