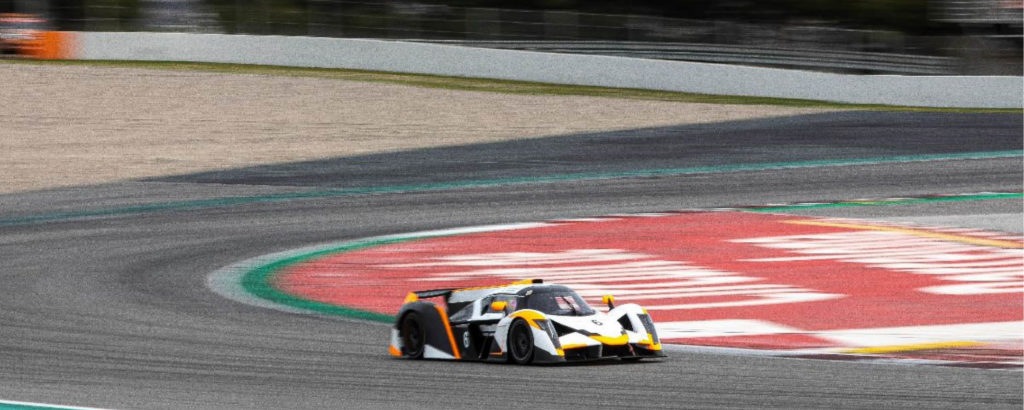 Team Press Release – The Champion RLR MSport team will launch a multi-class assault on the 2023 Ligier European Series.  
The Bolton, England-based squad returns to the category with a Ligier JS P4 prototype for 2022 JS2 R title-winner Haytham Qarajouli of Kuwait and Mexican racer Ian Aguilera, and it will defend its JS2 R Teams crown with 'The Racing Reverend' Simon Butler and Spanish single-seater graduate Maximus Mayer.
The Ligier European Series will once again run in tandem with the European Le Mans Series (ELMS) and the calendar encompasses halts at some of Europe's most iconic racetracks, including Circuit de Barcelona-Catalunya, Autodromo Enzo e Dino Ferrari di Imola and Circuit de Spa-Francorchamps, although the category also supports official testing for the centenary of the 24 Hours of Le Mans (10-11 June).
In contrast to 2022 when it fielded a pair of JS2 Rs, RLR MSport will also run a JS P4 entry for Champion Qarajouli and Aguilera in what will be only its second year in the burgeoning single-make series.
During a dominant debut season, RLR MSport and Qarajouli accrued five race wins, two podium finishes, seven pole positions, six fastest laps and one overall lap record to be confirmed as JS2 R Teams and Driver Champions before the Portimao finale.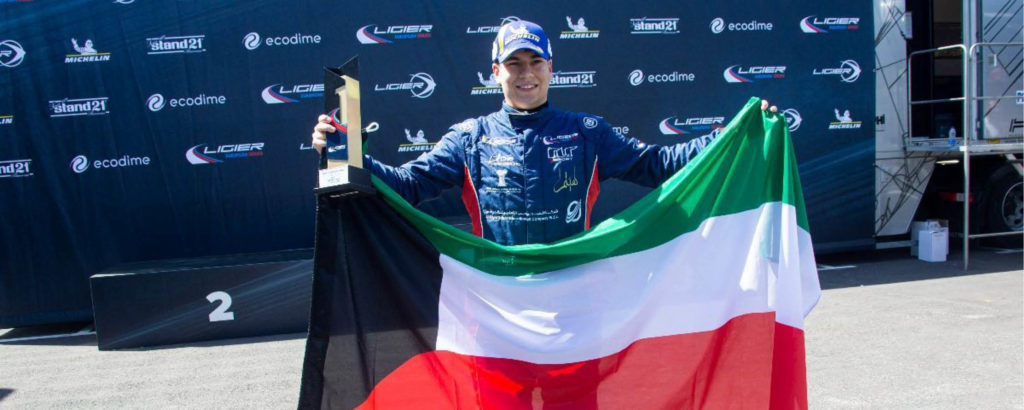 Naturally, the two parties were keen to extend their winning partnership in a bid to secure the overall JS P4 title, and Kuwait driver Qarajouli will share the #75 prototype with Mexico's Aguilera, who arrives with Ginetta Junior Championship race victories and multiple karting titles on his résumé.
"I'm very proud to be able to return to the Ligier European Series as the reigning JS2 R Champion, this time in the JS P4 prototype, which I tested and felt very comfortable in," said Qarajouli. "I'm looking forward to returning to European circuits after my recent successes in the 12H Kuwait in my home country, and the 6H Abu Dhabi, where I finished third and first respectively to secure the Middle East Trophy. I'm hoping to replicate the sort of success I had last year in 2022 and I can't thank all of my sponsors and supporters enough for making this happen."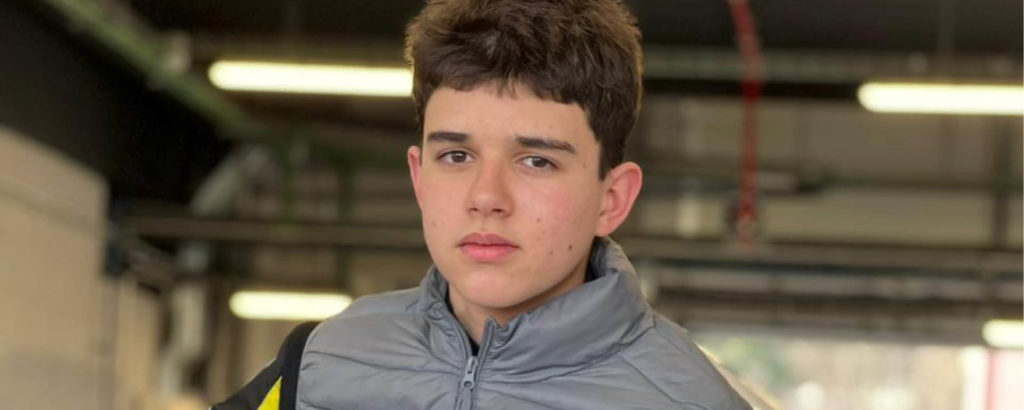 Aguilera said: "I am delighted to join RLR MSport for the 2023 Ligier European Series with the team's Ligier JS P4. I think this is the right step in my career in order to prepare myself for the upcoming challenges in prototypes. I would like to thank Synergy Driver Performance for making this happen, and also RLR MSport and my sponsors for this huge opportunity. We have already done some testing and I feel very good with the car, so my target is to work hard and fight for the championship title."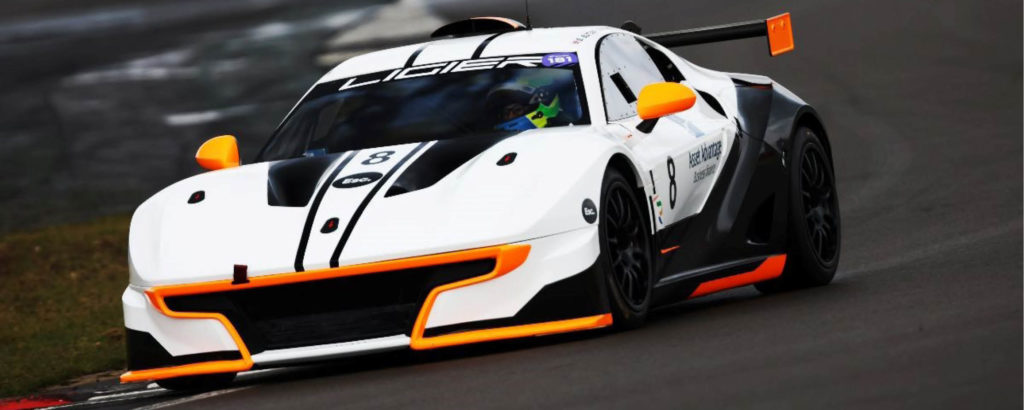 Sharing the #10 Ligier JS2 R will be 'The Racing Reverend' Butler and Formula 4 Spanish Championship graduate Mayer.
Butler – the only ordained priest racing driver – has competed in various disciplines over a period of 25 years, having started in karts in 1996 before progressing to single-seaters and then turning his attention to historic competition.
However, 2022 marked his comeback to contemporary racing, and sporadic LMP3 outings in the Michelin Le Mans Cup have proven to be the catalyst for a full season in the Ligier European Series, which has been preceded by a productive winter testing programme.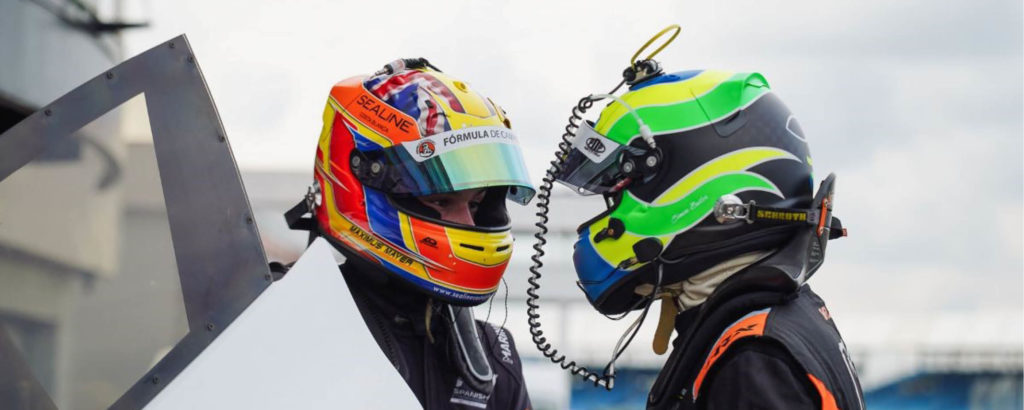 "The car is really nice to drive – it's very stable and a lot of fun," said Butler. "I'm delighted to be sharing the car with a very fast new teammate Max (Mayer), who has a wealth of experience in single-seaters. I'm really looking forward to our first race at Circuit de Barcelona-Catalunya in April. It's great to have a second season with RLR MSport, especially as the team won the JS2 R championship title last year. I'm confident that we'll be competitive from the very start."
Mayer, aged 17 from Alicante, diverts from F4 to sportscars, and he joins RLR's roster as a regular top ten finisher in junior single-seaters and a multiple title-winner in Spain's regional and national karting categories.
The forthcoming 2023 season marks a change of direction in his career, but he's already comfortable with the Ligier JS2 R and feels additional testing at Donington Park between now and the season-opening Barcelona Heat (21-22 April) will put him and Butler on the front foot.
"I'm grateful for the opportunity to race with RLR MSport and Simon (Butler) in the Ligier European Series," said Mayer. "It's a very different route for me after racing single-seaters but the Ligier JS2 R was immediately rewarding to drive and I'm feeling positive after testing at Silverstone, especially as there's more mileage to come at Donington Park.
"I'm happy with what RLR MSport is doing, last year's data has been invaluable and I'm thoroughly expecting to be competitive from the outset at Circuit de Barcelona-Catalunya – a track I'm very familiar with. It's a steep learning curve but I can't wait to get started on my road to the top tiers of endurance sportscar racing, including the 24 Hours of Le Mans."  
For more information on RLR MSport, click here.
Photo credit: RLR MSport, P5, Jakob Ebrey Photography, Kokoro Media