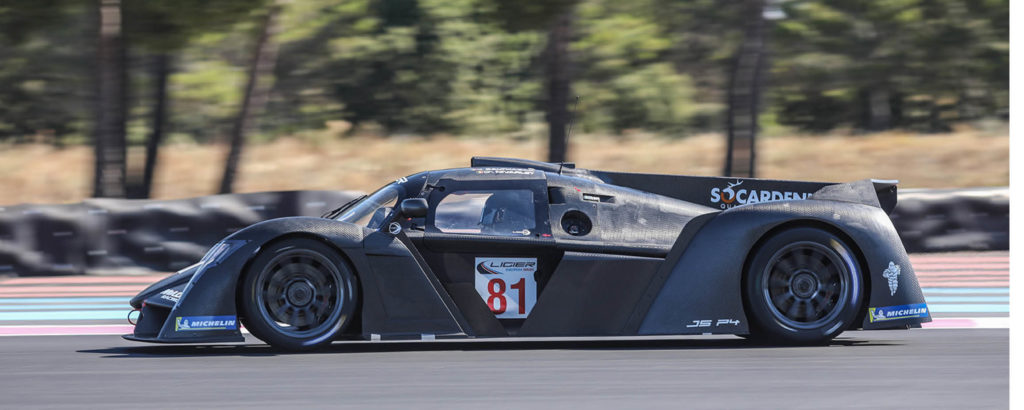 News – August 5, 2020
This weekend Belgium and the legendary Spa-Francorchamps circuit host round two of the Ligier European Series. Among the 15 entries, one team is especially motivated: the Belgian squad, Milo Racing and its two local drivers, Christophe Nivarlet and Kévin Balthazar. With two podium finishes so far this season in the JS P4 category, their objective is crystal clear: do even better on home soil.
It all began in 2014 with two years of racing in the Fun Cup. Impressed, Christophe Nivarlet decided to start his own team. Milo Racing was born. The team competed in Fun Cup and evolved to the point of entering 14 cars in May, 2019 at Spa-Francorchamps. In addition to the Fun Cup, the squad competed in the TCR and Lamera Cup before making its debut last year in the Ligier JS Cup France, the French single-make series reserved for the Ligier JS2 R. The team scored a win and a second-place result and decided to not stop there.
At the end of 2019, Christophe and Kévin Balthazar, the team's lead driver, discovered the Ligier JS P4. "It was a real favourite of the drivers,", explains Eric Gressens, who has been Team Manager at Milo Racing since 2019. "It was an opportunity for the team to expand and to take on a new challenge in the Ligier European Series. To take the first step in sports prototypes and in more professional meetings with a goal of, one day, moving up to LMP3 and perhaps LMP2. We want to race at least once on the 24 Hours of Le Mans circuit configuration!"
At the first round at Castellet, the team showed its potential. Christophe and Kévin in their #81 Ligier JS P4 scored a brace of podium finishes with second place in race 1 and third place in race 2. "We did not expect such a result", confides Eric. "With the health crisis, we could not prepare and the drivers didn't have time to get familiar with the car. Two weeks prior to the start of the season we didn't know if we would be able to take part in the first race. But we didn't want to miss that and the team did a great job to prepare the car and get up to speed on all the specifics of the sporting regulations. All of this was done in record time. At the track, Kévin injured his left foot on Thursday evening. He finally managed to get back in the car. There were so many twists and turns and emotions! These two podium finishes were exactly what the doctor ordered!"
Now comes Heat 2 of the season at Spa-Francorchamps. The team is well-acquainted with the circuit and already clinched two victories there in the Lamera Cup. Milo Racing is looking forward to making its country proud. "We are approaching this second round in good spirits," concludes Eric. "We are going to do everything we can to get back on the podium, and this time we are aiming for the top step!"
For more information on the team: http://www.miloracing.com/en/